Product Description and Features

Ingersoll Rand has delivered the gold standard in pneumatic tools for almost 100 years — and the performance, durability, and power of the 2236 1/2" pneumatic impact is no different. Our patented Drive Xchange System™ lets you swap out anvils without torque-zapping adapters and extenders. Plus, a powerful motor, durable build, and quiet, efficient operation make the 2236 model the perfect choice for serious technicians. Powerful Versatility: Say goodbye to that drawer full of adapters for good. The Ingersoll Rand 2236 Pneumatic 1/2 inch impact wrench has an interchangeable anvil system that lets you tailor your tool to whatever job is at hand — without losing a single ft-lb of power. Innovation: Ingersoll Rand's patented Drive Xchange System helps you get more versatility, torque, and control out of your impact wrench. Torque: The 2236 series operates with 1,500 ft-lbs of breakaway torque. Listed below are the different model numbers offered, 
| | |
| --- | --- |
| Tool Model Variant | Description |
| 2236QTiMAX | 1/2" - Std. Anvil, Quiet |
| 2236QPTiMAX | 1/2" - Pin Anvil, Quiet |
| 2236QTiMAX | 1/2"- 2" Ext. Anvil, Quiet |
In addition, we offer several different anvils that are compatible with the 2236 series tools. These anvils can be purchased separately and installed. Listed below are the different part numbers for these anvils,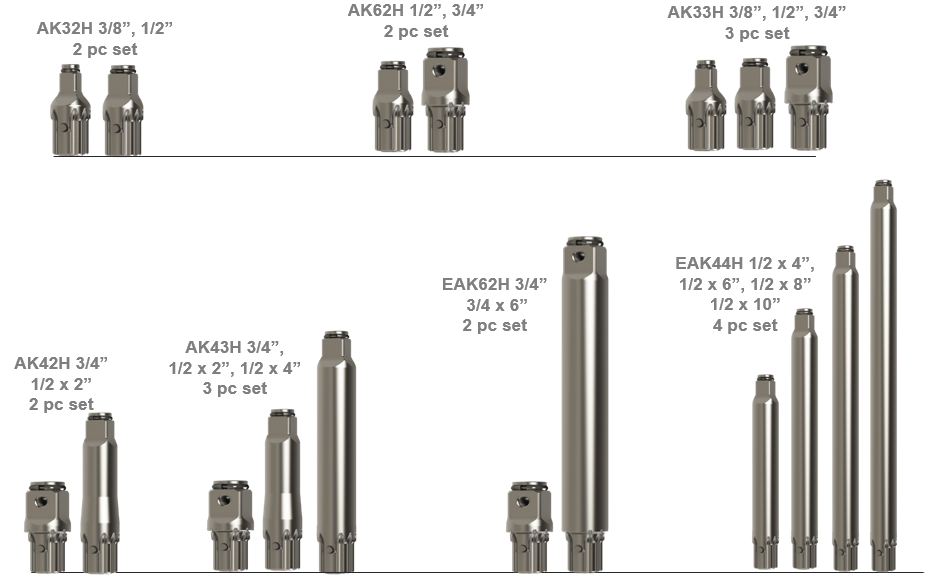 Click here to see additional details on the specs, images, and availability. 
Installation and Maintenance
Prior to first use, ensure you have a 1/4" NPT fitting and 3/8" min. hose size. In addition, the tool requires 90 PSI and 36 CFM from your compressor. Additional product installation and information details can be found in the Product Information Manual.
Listed below are the recommended lubrication and anvil change practices for this tool,
Air motor lubrication:

Impact Mechanism lubrication:

Lubricants:
Click here for a link to our SDS for lubricants.
Anvil Swap Process: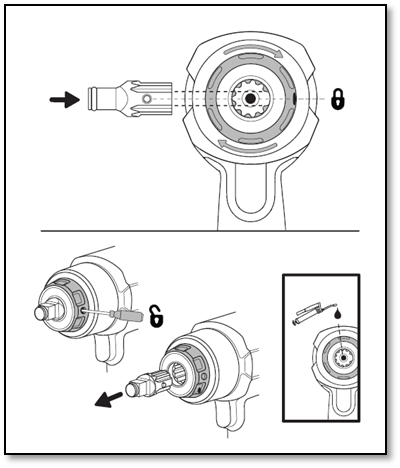 Pictures below show a in the field example of swapping anvils,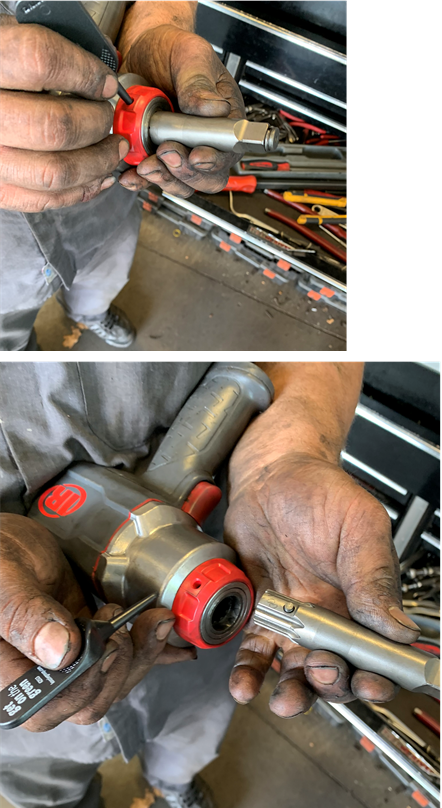 Videos
Warranty
Warranty: Use our normal process.   
Two-year Limited Warranty Coverage – Policy Statement
Managed Warranty Service – If non servicing dealers wish to have a customer tool repaired, submit a repair request to our Managed Warranty Service:  Simple, Fast Repair. 
Warranty Claims management:  Reimbursement for warranty labor, parts, completes. 
Manuals
Parts Manual: 2236 Parts Manual (pdf)
Product Information: 2236 Product lnformation (pdf)
Declaration of Conformity: 2236 Conformity Information (pdf) 
Technical Customer Service:
Technical, Warranty and Quality Support - reach our teams globally
Submit a Request – for general Technical or Warranty support 
Report a Quality Issue - directly to our Technical Services Team. 
Email:  irtoolhelp@irco.com 
Toll Free Phone:  800-483-4981 (US and CA only)
Show attachment