Stay up to date on what's new:
WHO: You!
WHAT/WHY: Get the updates when they happen.  See new content as it publishes.  Be in the know. 
Continue reading below for additional guidance, tips and tricks on what sections to follow and how to stay engaged.
WHERE: IRToolHelp Knowledge Base (irtoolhelp.ingersollrand.com/hc)
CLICK HERE TO SEE ALL THE MOST POPULAR SECTIONS
WHEN: Now!
HOW: If a user is signed in, they can receive updates on articles and comments by clicking the follow button in an article or section.

Please note that by following a section, you will receive updates on all articles and comments in that section.
It is recommended to follow the Product Category Sections your business cares about. For example, If you are a tire shop, following the Air Tool and Cordless Tool sections within Bolting and Surface Prep may be appropriate. If too many notices come into your inbox, you can always make adjustments.
You can see what you are following from My Activities > Following (a dropdown selection under username top right).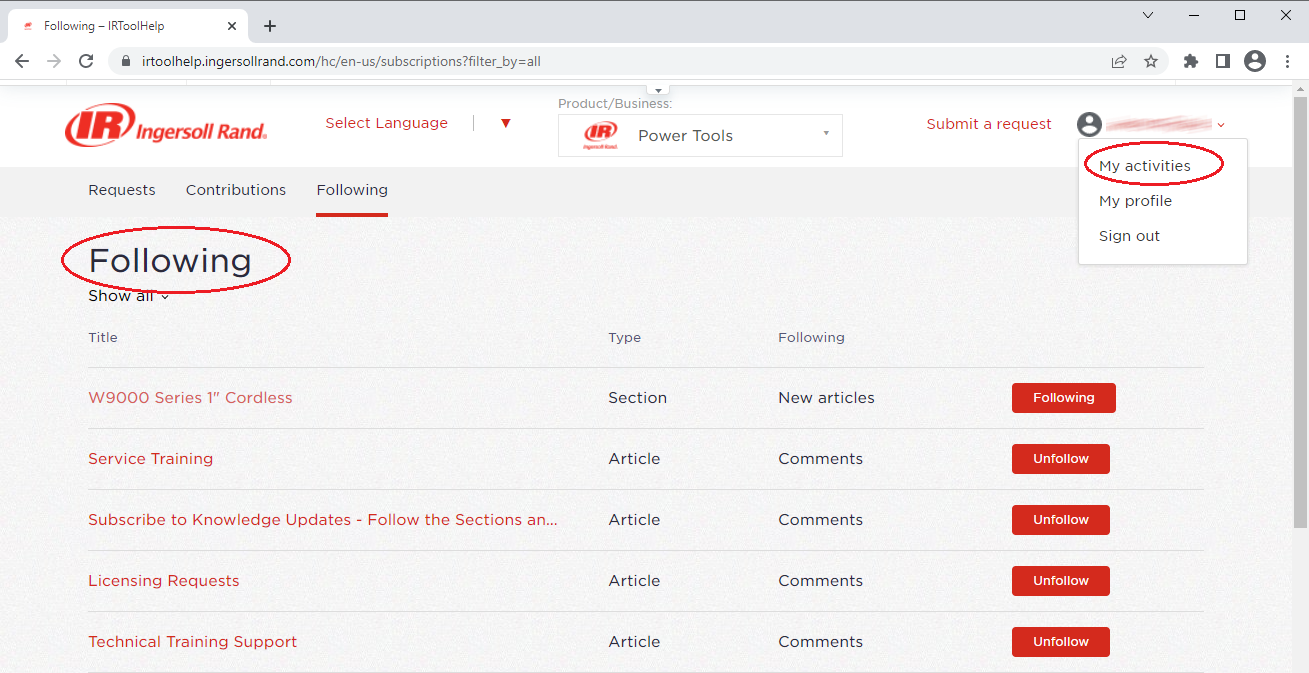 Listing of 1st Level Sections:
Instructions:  Find the section links below you may be interested in following.  Once you arrive at the section you'll see the Follow/Unfollow button in the upper right corner.
Back to Top
Support
Applied Power Products
Assembly Solutions
Bolting
Construction
Surface Preparation