Product Description and Features:
Introducing the Ingersoll Rand® ST2000 Series Air Starters. This lightweight, heavily capable product is a groundbreaking innovation in air starters. Led by an inline turbine design that allows for efficient air consumption, the ST2000 unlocks unprecedented productivity for engines ranging from 15 liters up to 150 liters, packing a 70hp punch into a 40-pound package. The ST2000's design better protects engine and starter components for more uptime to get the job done. A built in slip clutch takes the "shock loading" out of starting, extending product life. The single stage solid billet aluminum turbine motor handles the harshest conditions and keeps on starting. With an emphasis on ease-of-mounting, a self-applying extended pilot flange makes one-person installation safer, faster and strain-free—that's what makes the ST2000 the Smarter Starter.
Click here to see additional details on the specs, images, and availability. 
QX Series™ 40V Cordless Torque Multiplier Feature Overview Video:
Installation and Maintenance:
Please see below for a typical single and multiple starter installation,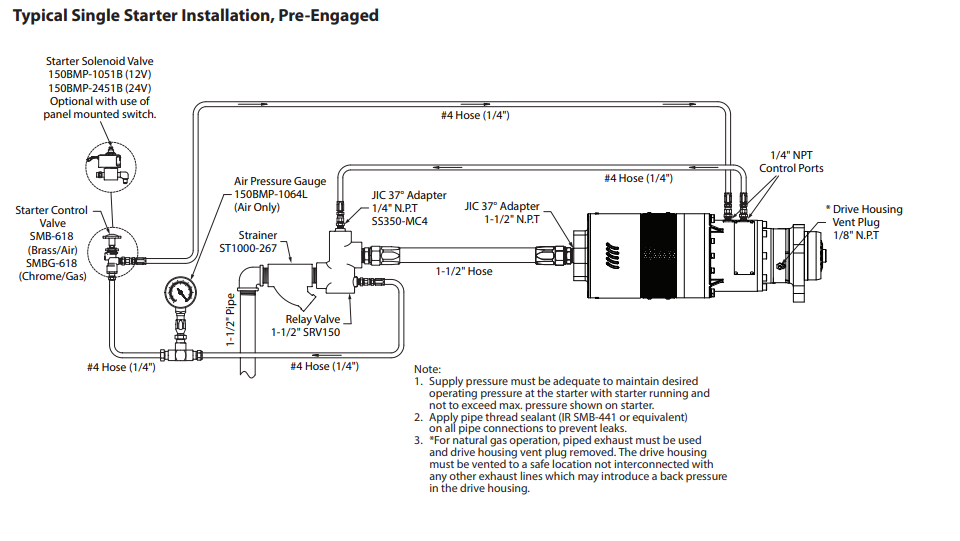 Service and Repair:
See the ST2000 Series Installation, Maintenance, and Parts Information manual for procedures to service and repair the starter.
Warranty:
Warranty: Use our normal process.   
One-year Limited Warranty Coverage – Policy Statement 
Warranty Claims management:  Reimbursement for warranty labor, parts, completes. 
Service Centers/Distributors with Tavant logins:  File a claim in the Warranty Management System (Tavant) for reimbursement.  Part return will be managed through the system. 
Distributors without Tavant logins (defective returns):  Use the link below to request reimbursement for defective products. 
Manuals:
Installation, Maintenance, and Parts Information:  ST2000 Manual (pdf)
Data Sheet: ST2000 Data Sheet (pdf)
Flyer: ST2000 Flyer (pdf)
Technical Customer Service:
Technical, Warranty and Quality Support - reach our teams globally
Submit a Request – for general Technical or Warranty support 
Report a Quality Issue - directly to our Technical Services Team. 
Email:  irtoolhelp@irco.com 
Toll Free Phone:  800-483-4981 (US and CA only)