On the Yokota YZ-T(H) Battery shut-off pulse tool systems, Test Mode enables the user to run the tool while the PC-1 is connected with the programming cable, and will display live rundown and pulse data on the PC-1 screen.
This is especially useful for real-time confirmation of results and for the optimization of the programming on the actual joint. It provides much greater and more meaningful insight to the way the tool is performing on the target application.
Leveraging Test Mode really takes the guess work out of properly optimizing the YZ-T(H) tool for the application at hand.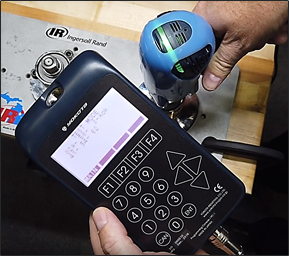 1) Connect the PC-1 to the YZ-T using the CC-1-SD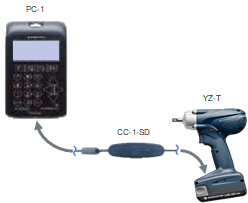 2) PC-1 will boot up automatically upon connection
3) Following initial boot up, MAIN MENU is displayed
4) Press ENT button with TEST MODE highlighted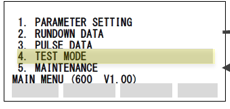 6. Run the tool on the application and await the results to appear on the screen right away: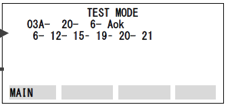 7. To interpret results, refer the the following: