The following details the process to set up EOR Data out on the INSIGHTqc controller.
From the controller browser go to SETTINGS > EOR DATA OUT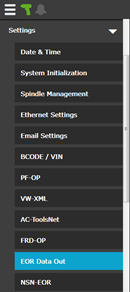 ENABLE the protocol using the slider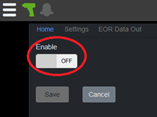 Choose ETHERNET EOR (ENET EOR) or SERIAL EOR (SER-EOR) and choose the desired END OR RECORD criteria (Null, CR, LF or CR/LF). Also, choose the desired DELIMITER.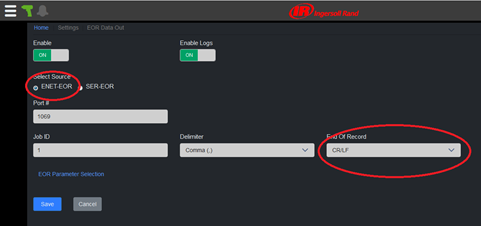 There's a default string defined in the controller, if you want to change it, click on EOR PARAMETER SELECTION
The EOR Parameter Selection Window will open: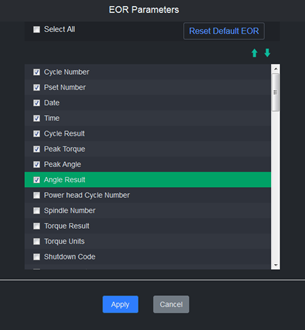 Click on the checkboxes to add or remove data for your desired data string.
You can modify the order of the data in the string by using the green up/down arrows.
Next, click on APPLY and SAVE in the main screen.
The controller will now send the defined string at the end of every rundown.