Connecting the INSIGHT Connect Tool to INSIGHT Connect via Bluetooth using your mobile device.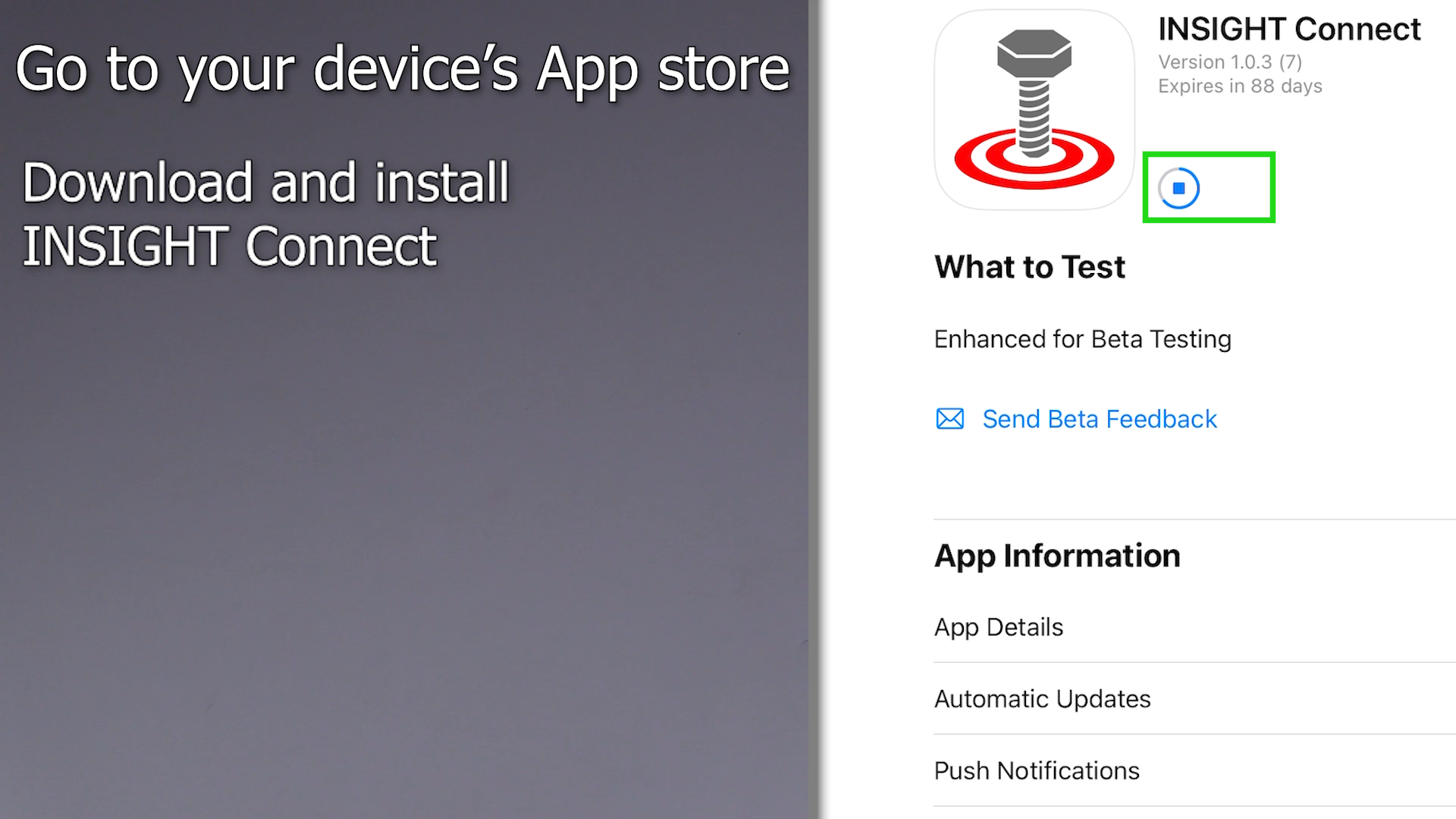 The INSIGHT Connect App is available for both iOS and Android devices. With the new QX Connect series Precision Fastening tool, users can connect via Bluetooth to the INSIGHT Connect App on either iOS or Android device.
Go to your device's App store, download and install the INSIGHT Connect App.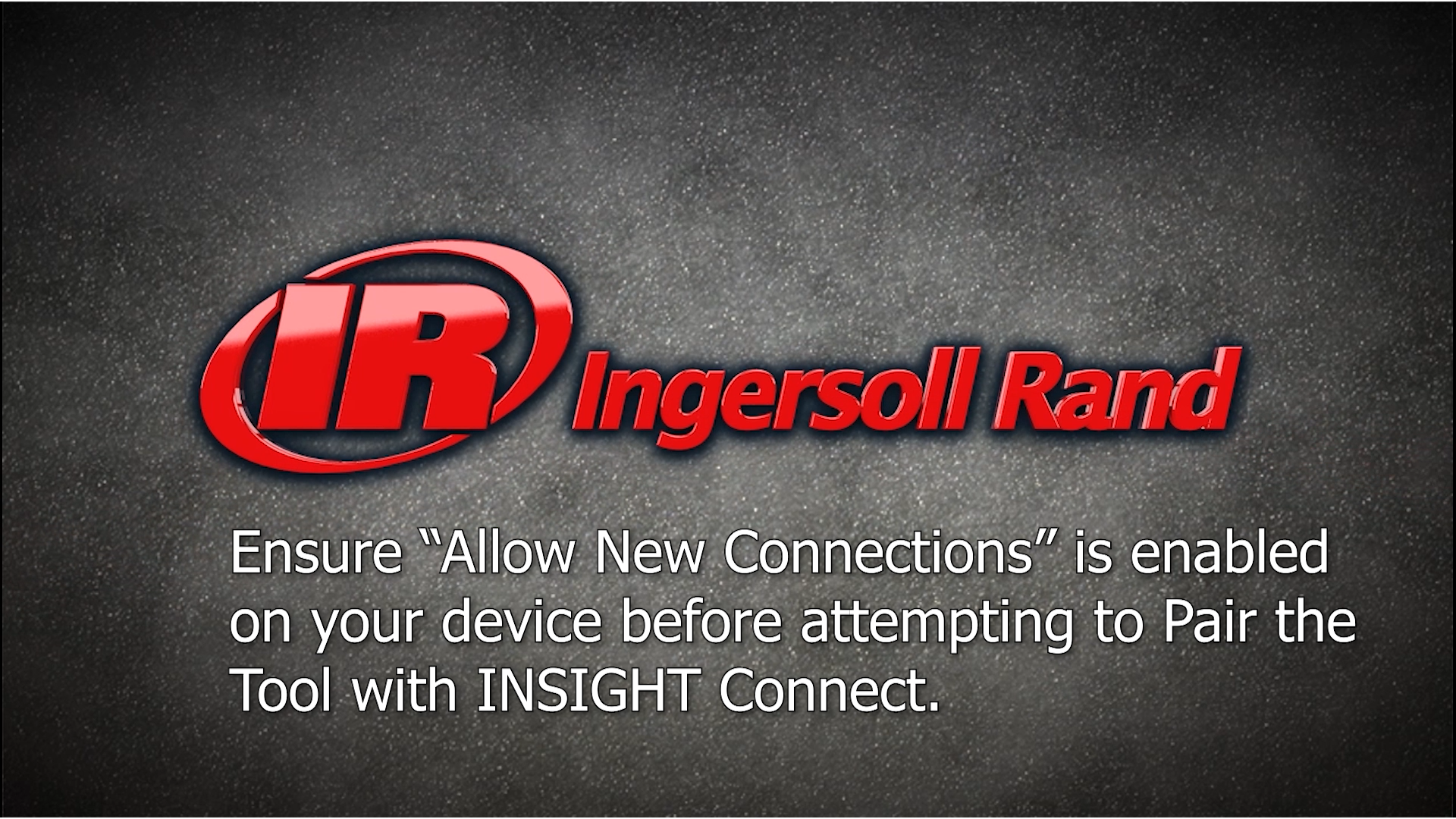 Before attempting to connect to a QXX tool, ensure "Allow New Connections" is enabled on the mobile device you are attempting to pair with.
This menu option is located in the device's Bluetooth settings.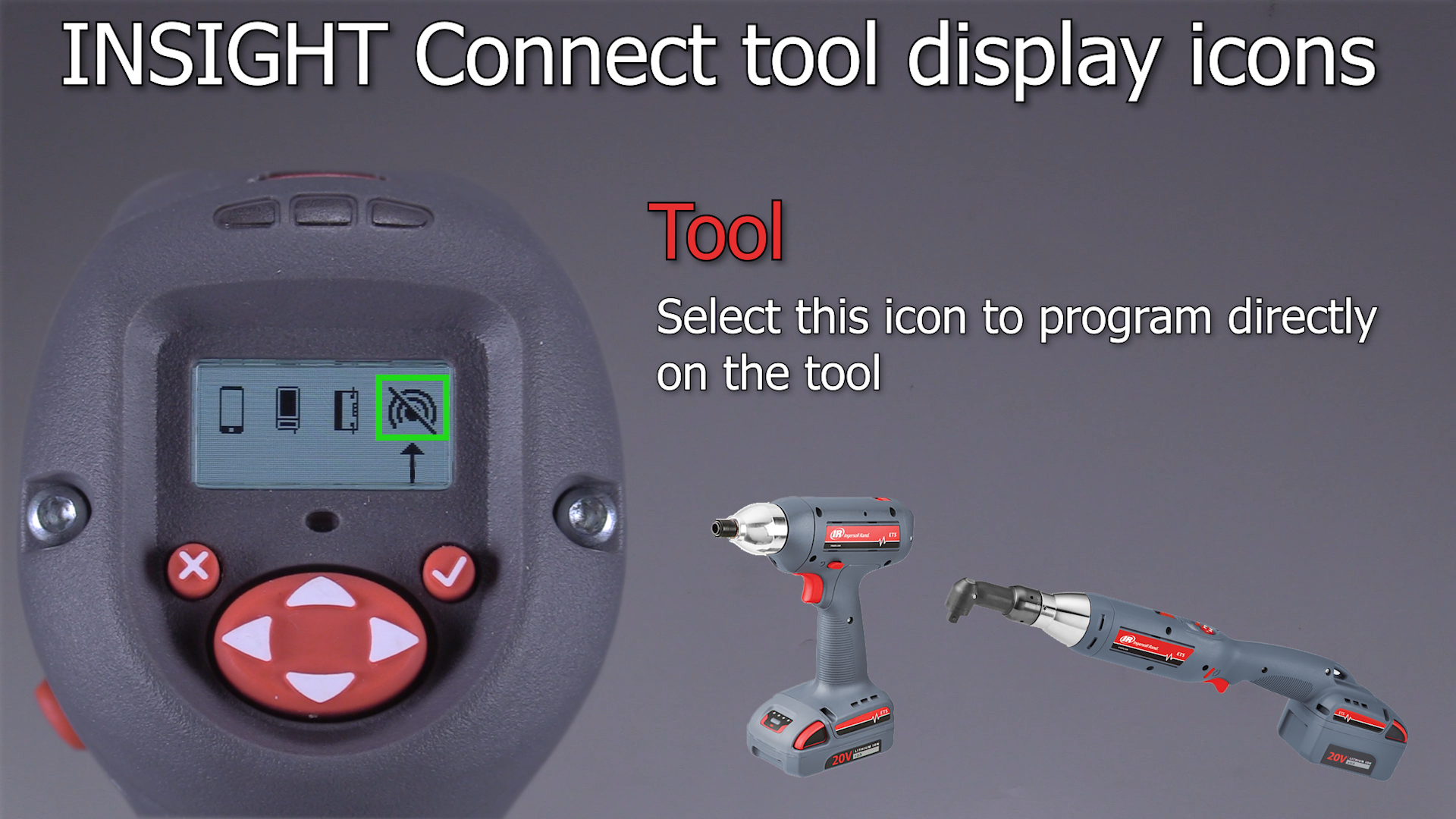 Understanding the QX Connect Tool Display icons and navigation is needed before connecting to INSIGHT Connect.
On power up out of the box the Tool's initial icons represent choices of connections that are available to the user.
Choose the first icon to program directly on the tool.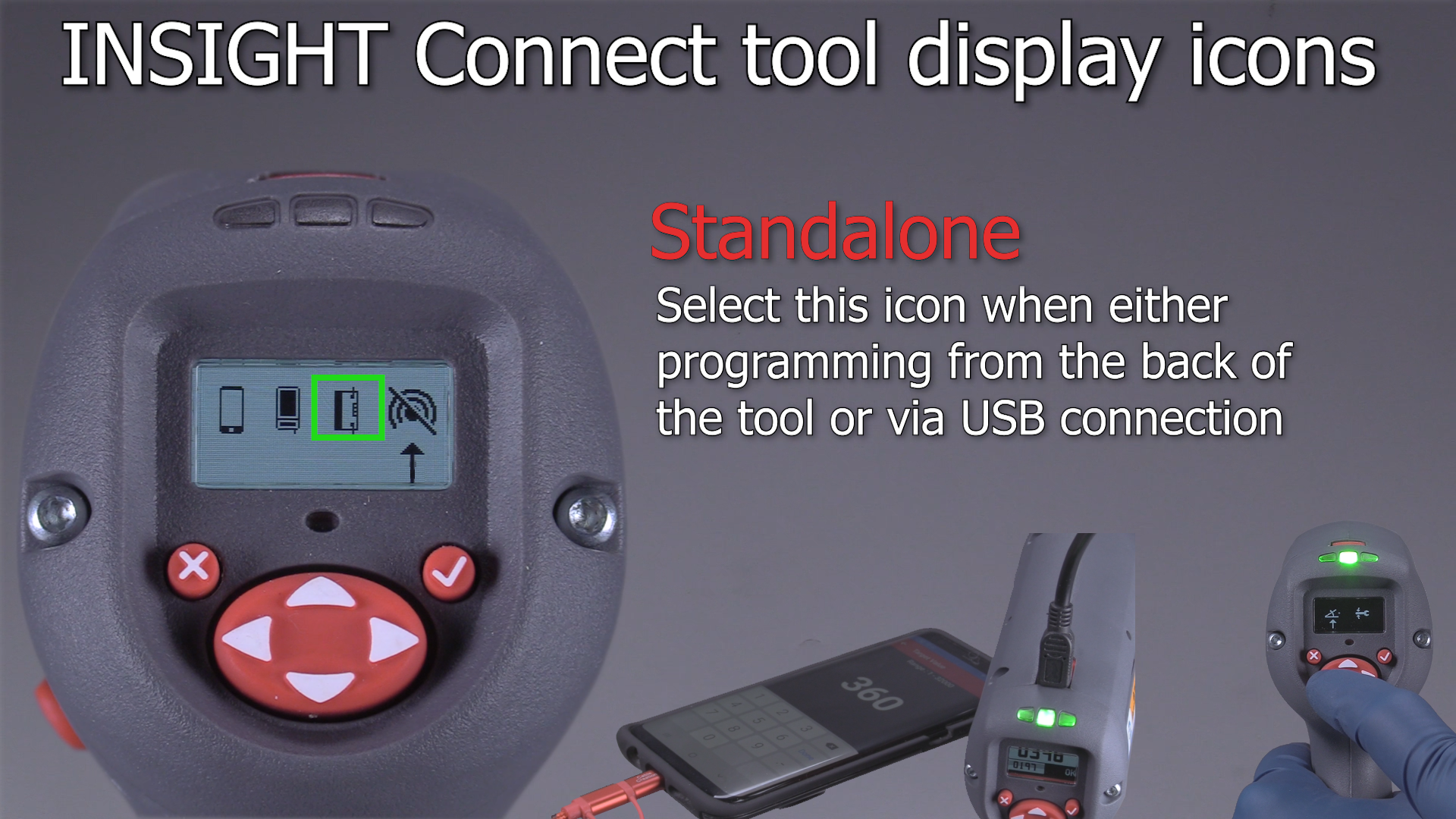 The second icon from the right is Stand alone mode.
Select this icon when either programming from the back of the tool or via USB connection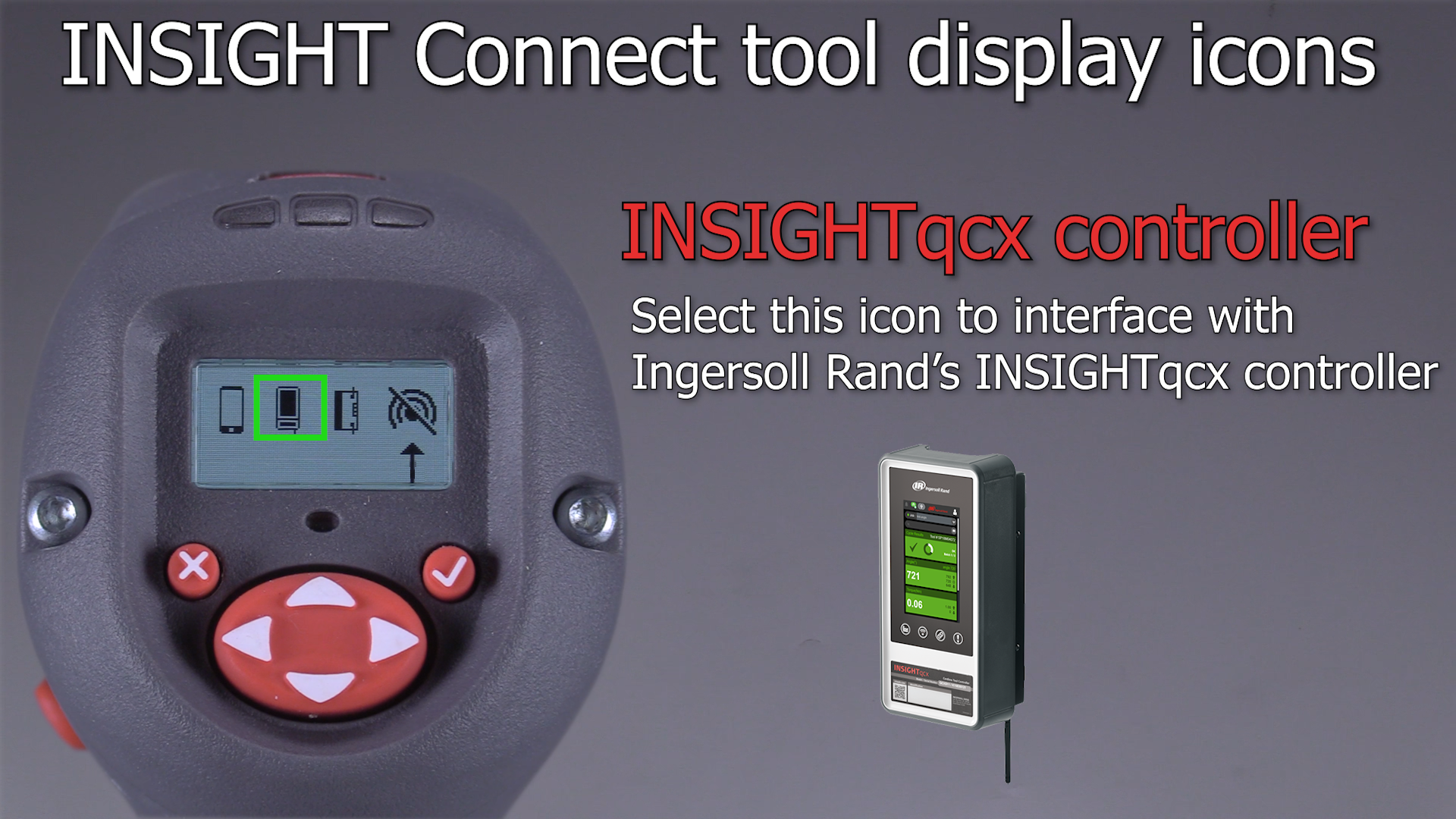 The third icon from the right is used when pairing the tool with an INSIGHTqx controller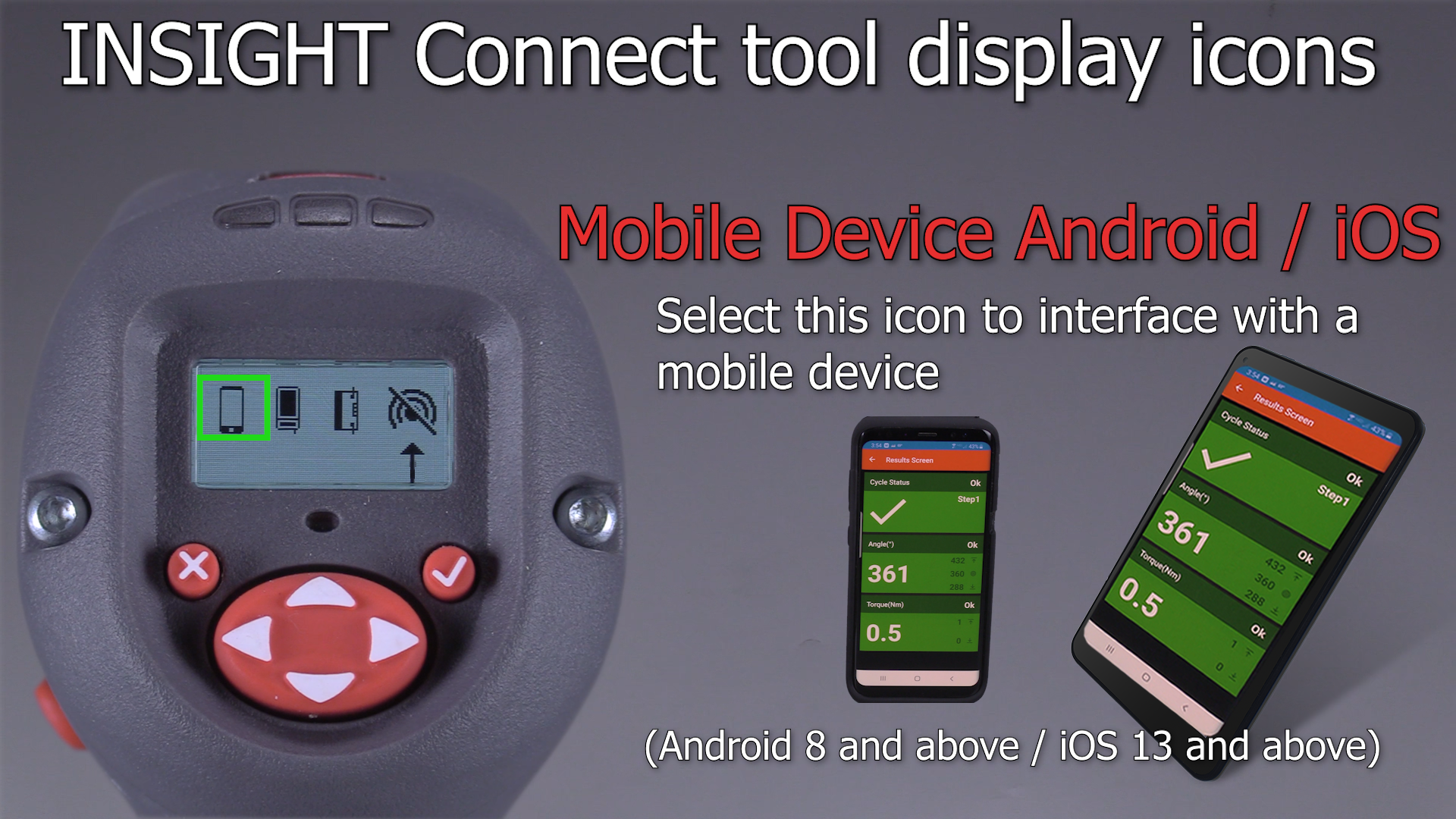 The fourth icon from the right is selected when connecting to a mobile device via Bluetooth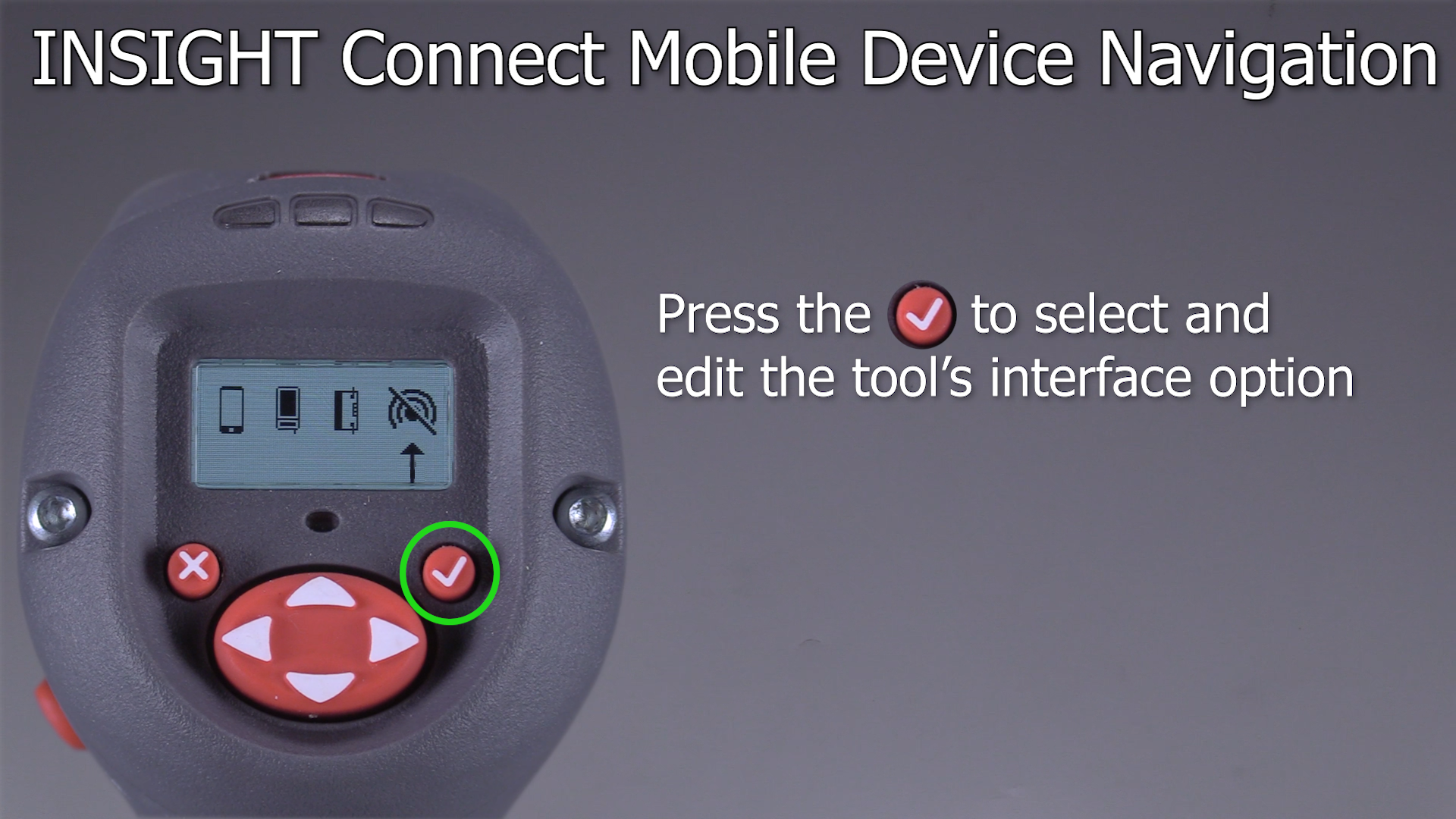 Press the check mark on the back of the tool to enter programming mode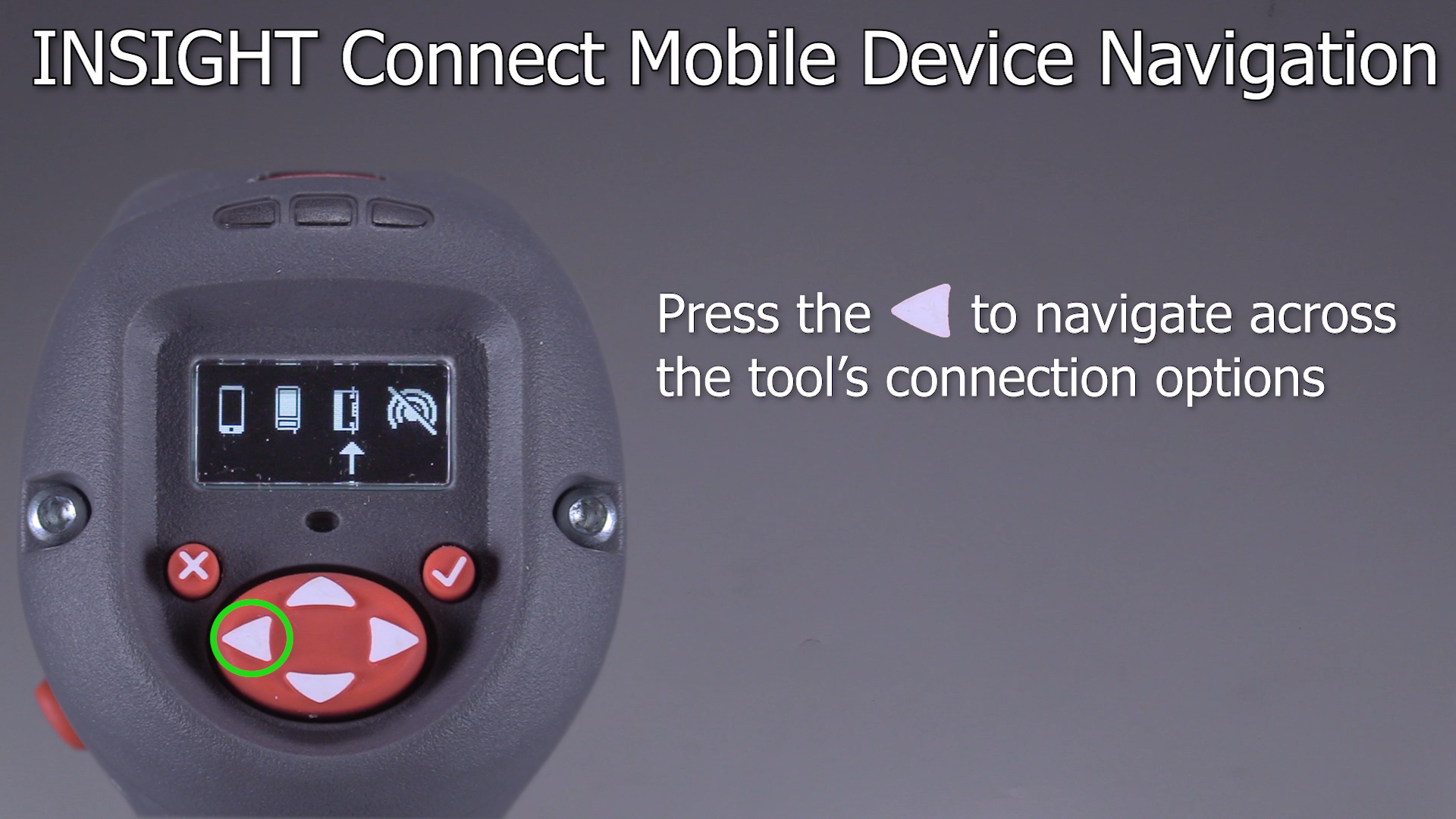 Use the left arrow to navigate across to the Mobile connection icon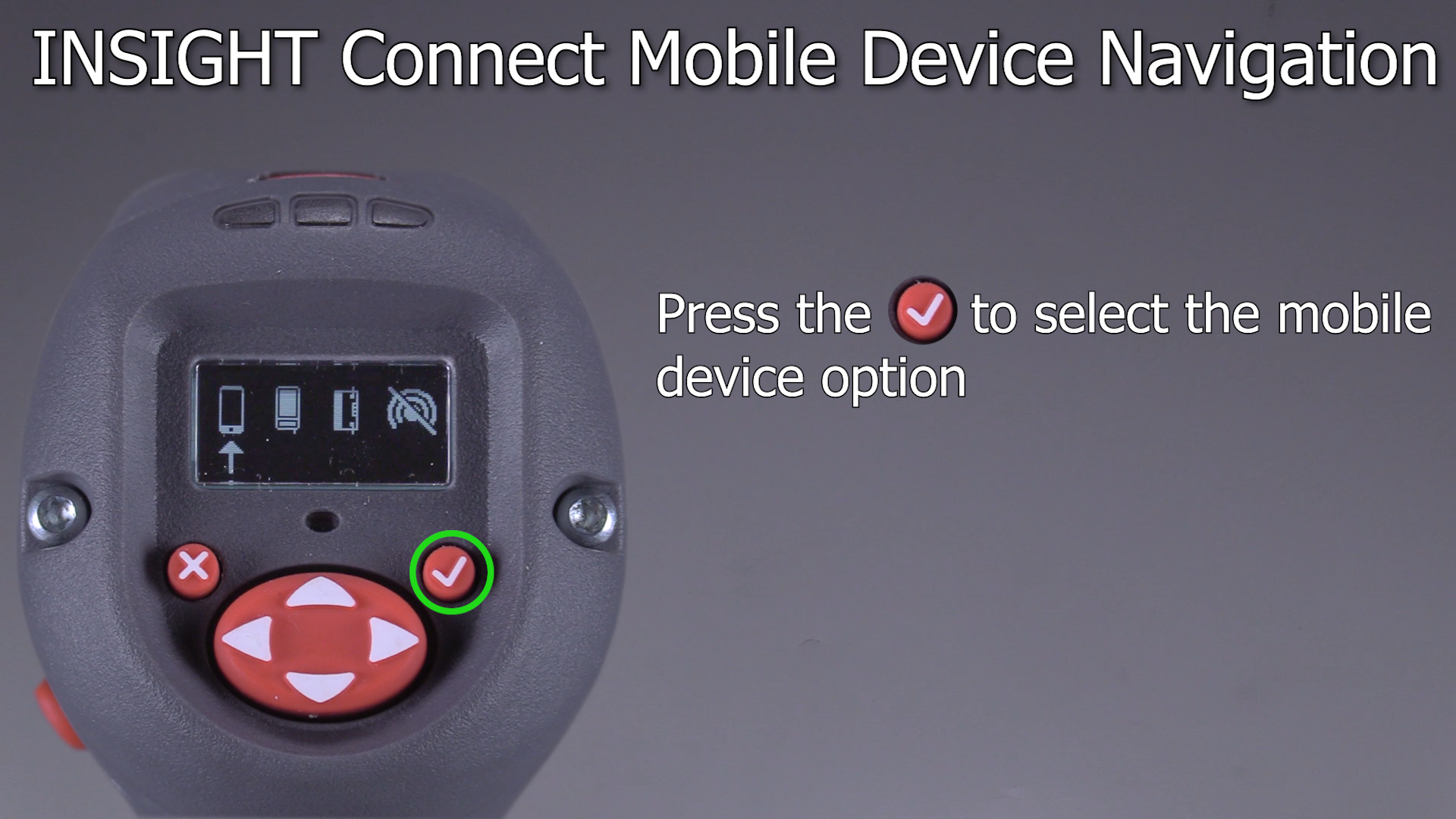 Press the Checkmark to enter the Mobile connection.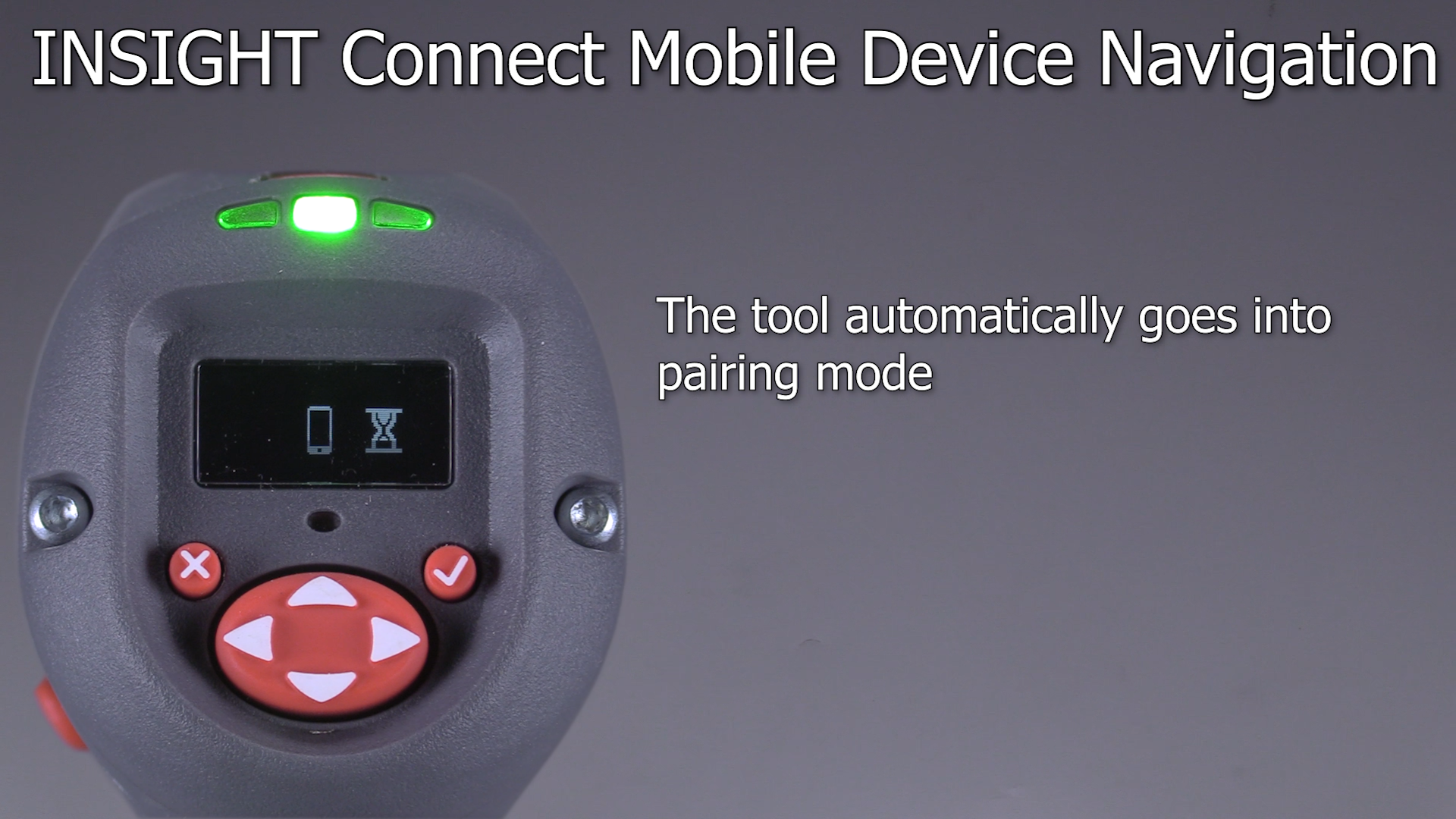 The Tool automatically goes into pairing mode.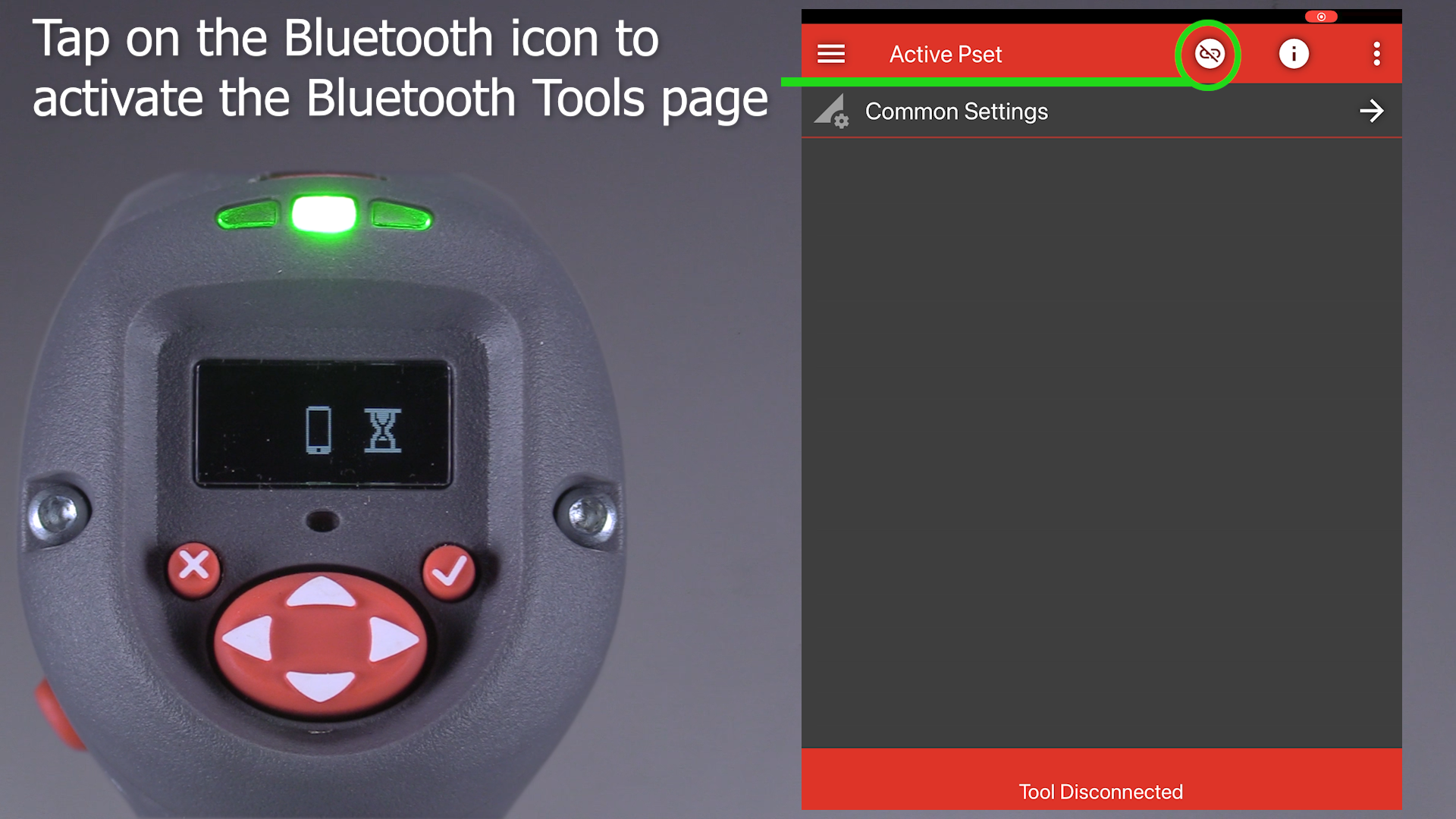 Open INSIGHT Connect and click on the Bluetooth icon.
This enters the BlueTooth tools page and begins the app's search for available tools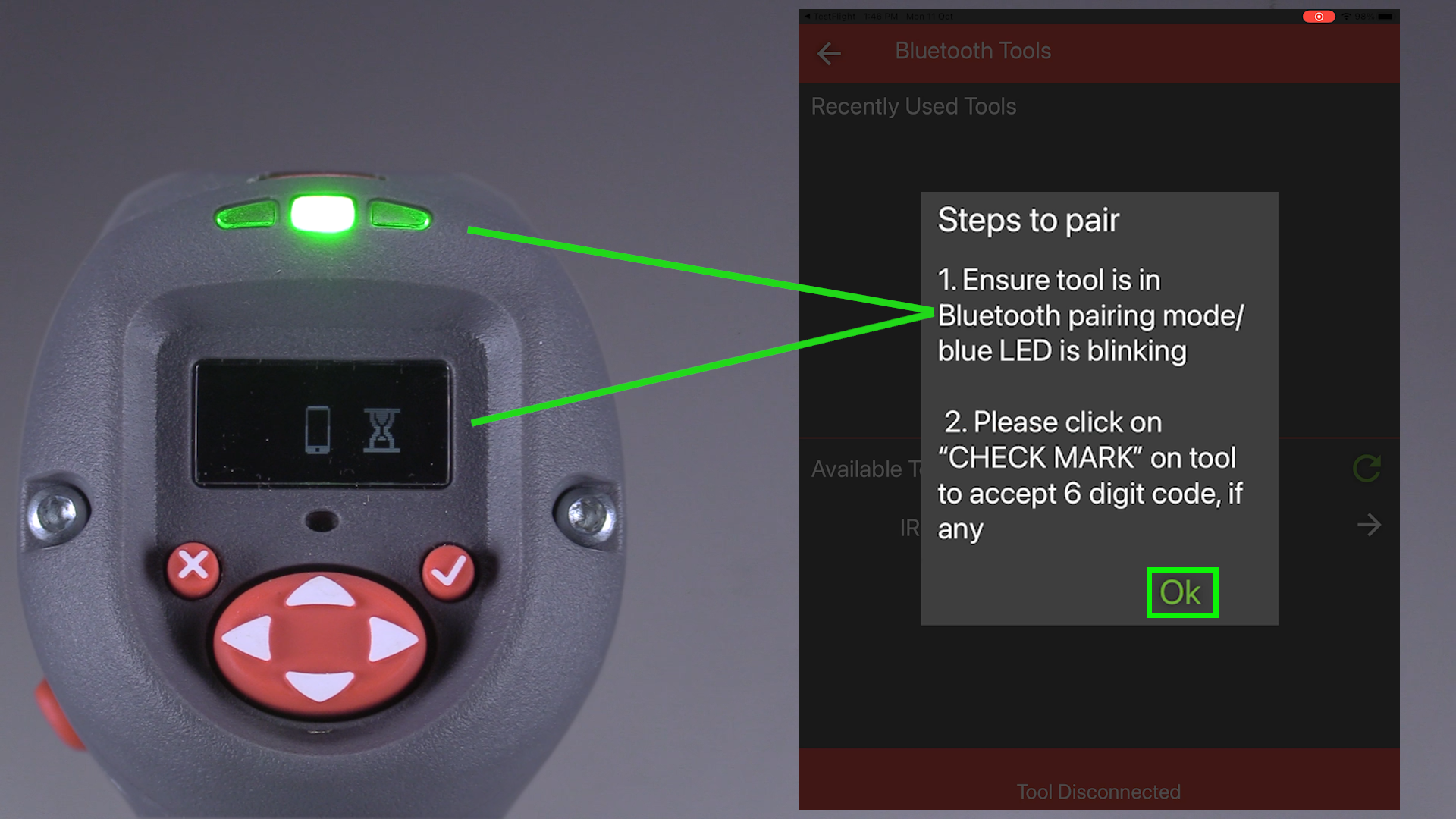 When initially paired with the tool the Mobile icon will appear along side an hour glass.
This indicates the tool has been found by the app and is waiting for an "OK" to proceed to the next step.
The second part of the app's pop-up message communicates that the user must accept a 6 digit code that may or may not appear on the back of the tool after pressing OK on this screen.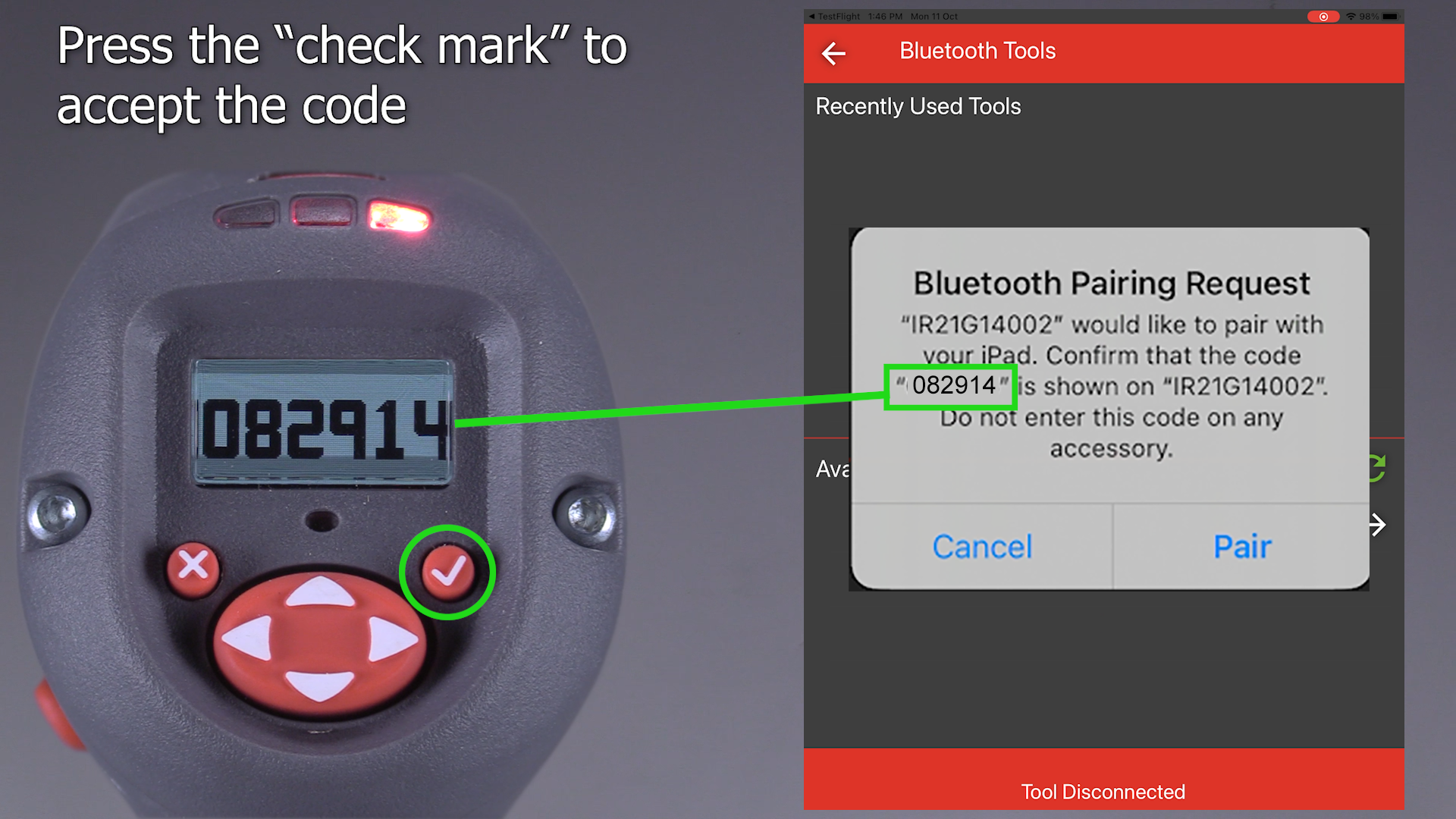 Press the Checkmark on the tool to accept the 6 digit code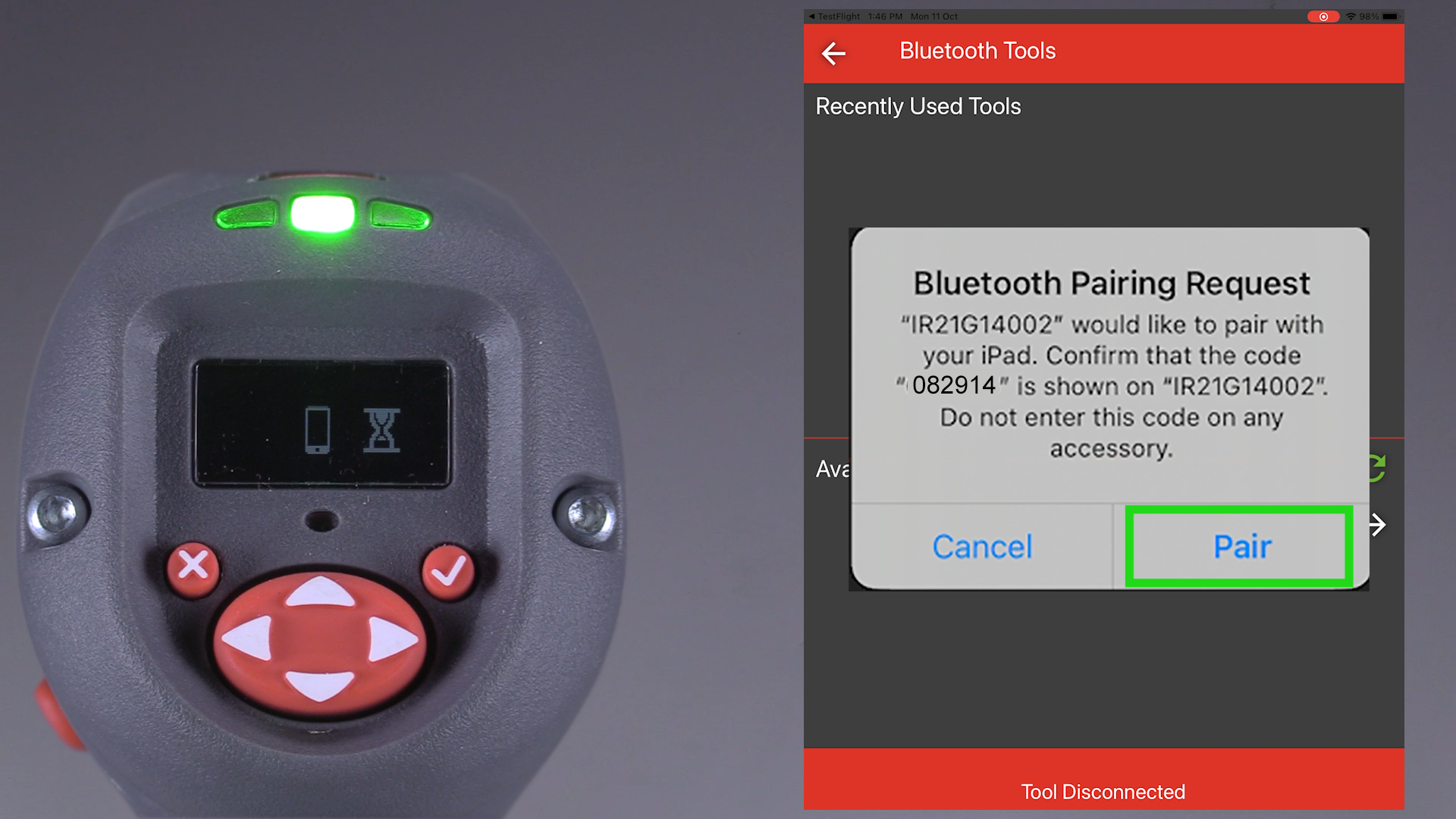 Tap "Pair" to finalize the Pairing sequence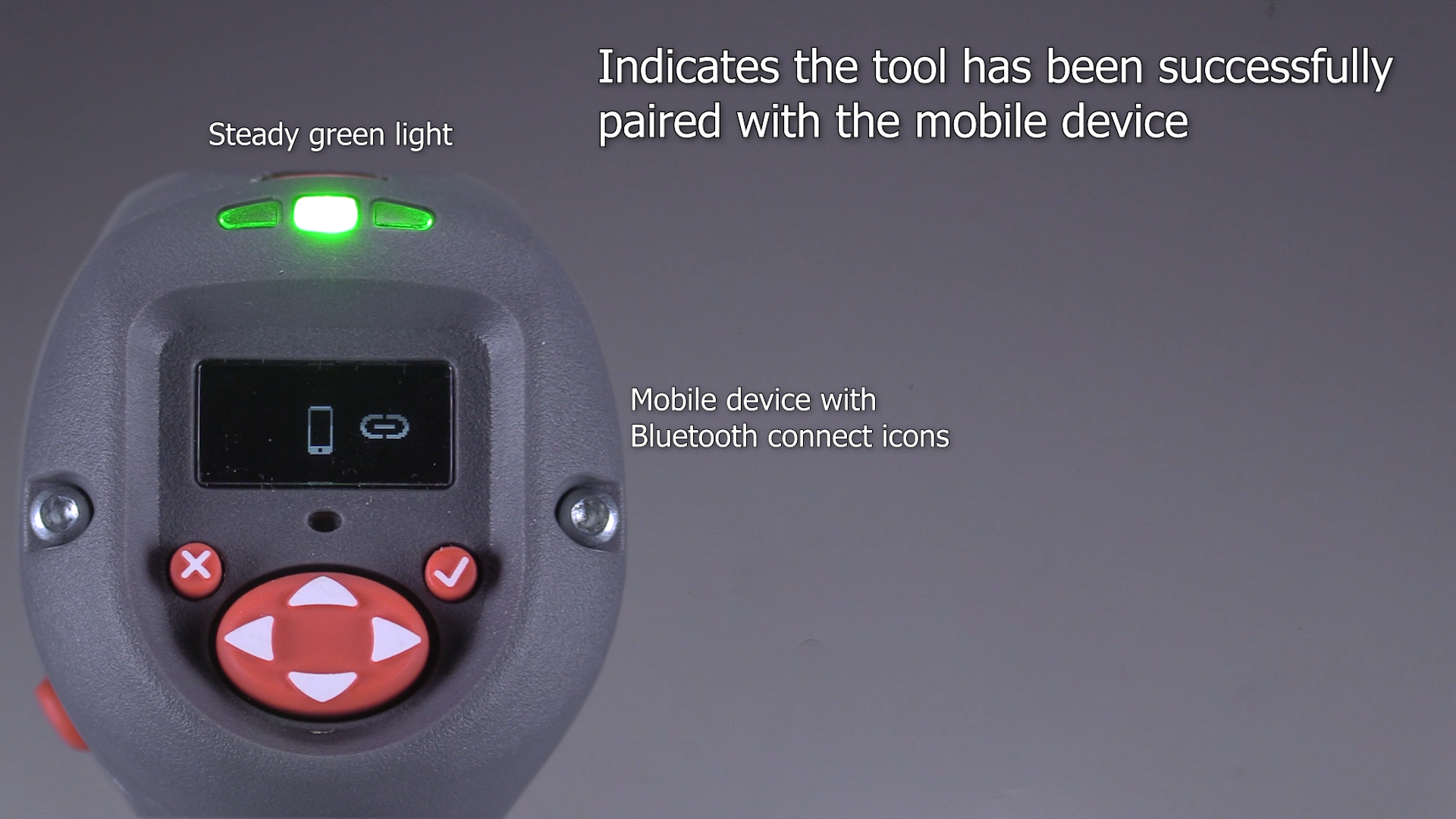 A steady green light on the back of the tool along with the mobile and Bluetooth icons appearing on the display indicates the tool is now paired and ready for programming.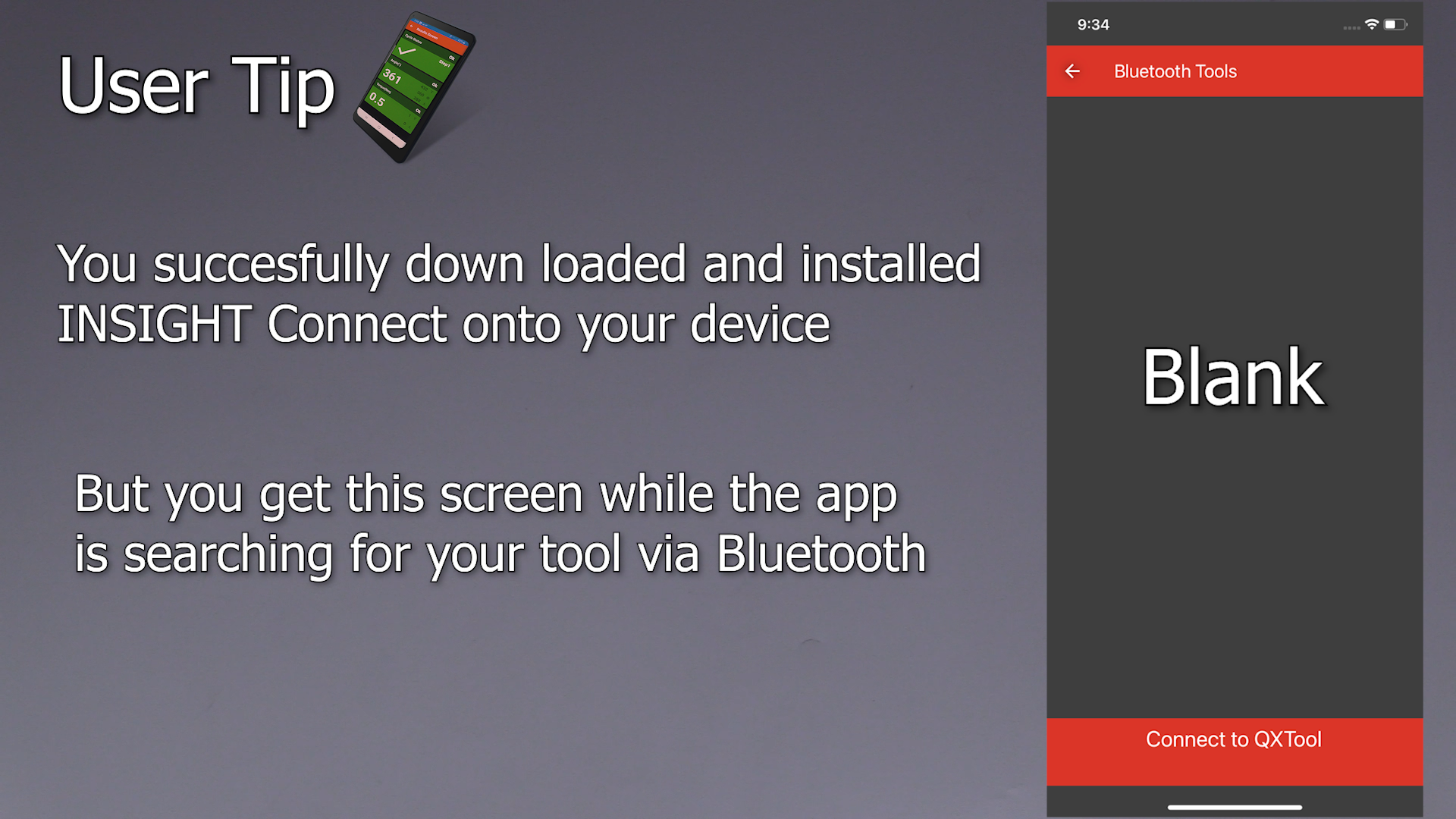 If the app screen is blank your mobile device may need to be set to "Allow New Connections".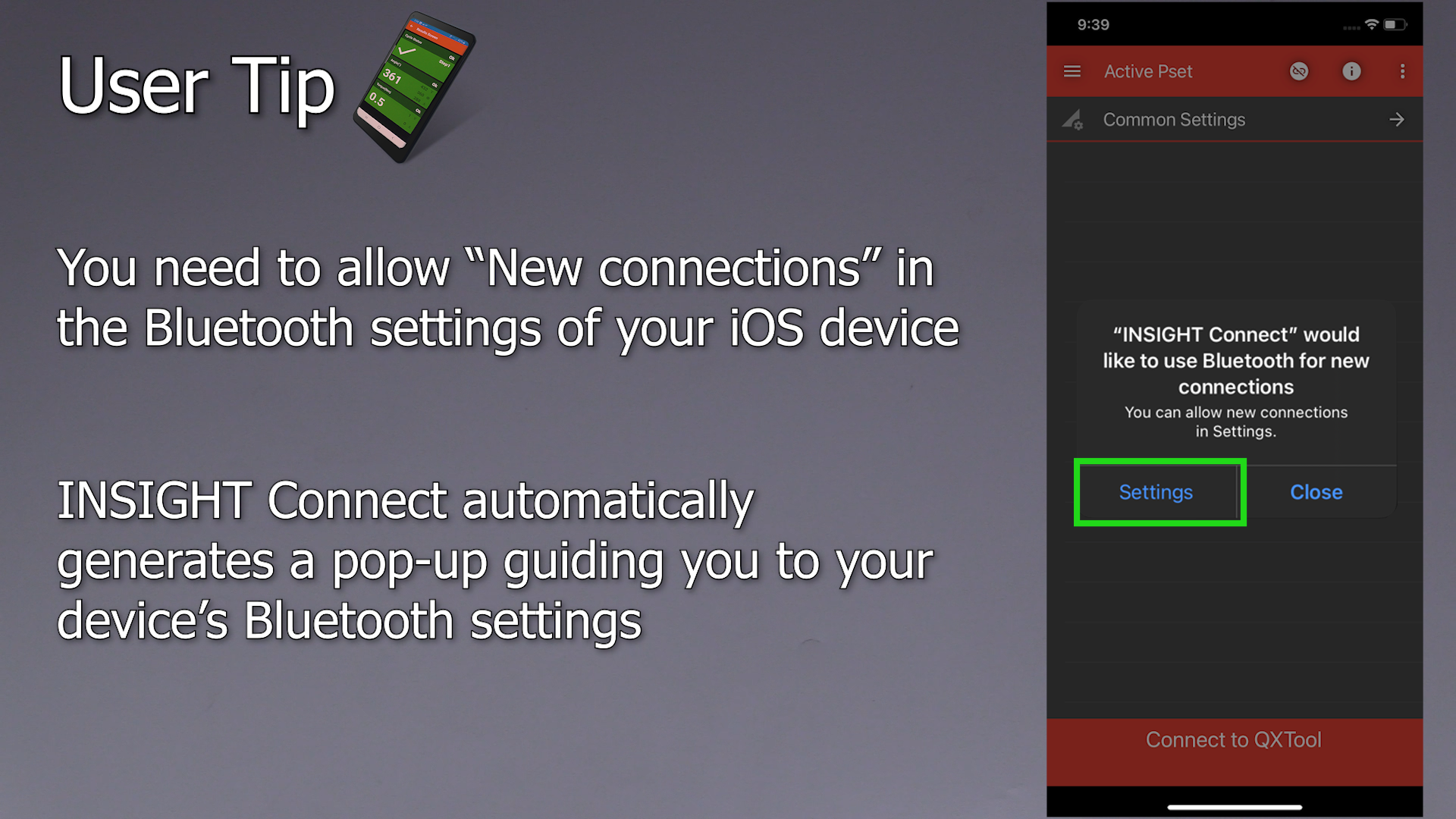 INSIGHT will automatically present a pop-up to guide you to your device's settings.