Product Description and Features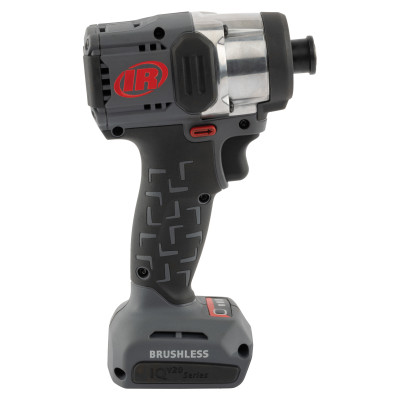 From the brand you trust for precise, high-performance fastening tools – Ingersoll Rand® grows its IQV® 20V system with the W3131 IQV® 20V 3/8" Impact Wrench, W3151 IQV® 20V 1/2" Impact Wrench and W3111 IQV® 20V 1/4" Compact Impact Driver. The brushless motor delivers best in class breakaway torque to quickly complete demanding applications. A compact form factor and weight under 2.3 lbs. provides excellent control and maneuverability in tight workspaces. Included are 3 speed modes and a patented 360º LED light ring to fully eliminate shadows. These tools are compatible with all IQV® 20V batteries.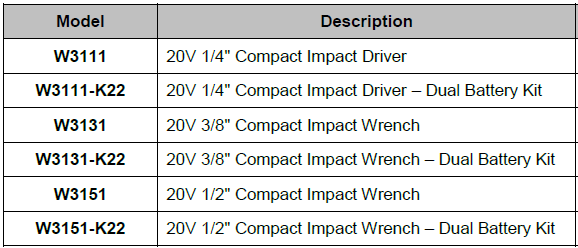 *Above Dual Battery Kits each include (1) BL2023 5Ah Battery, (1) BL2012 2.5Ah Battery, and (1) BC1121 Charger
Installation and Maintenance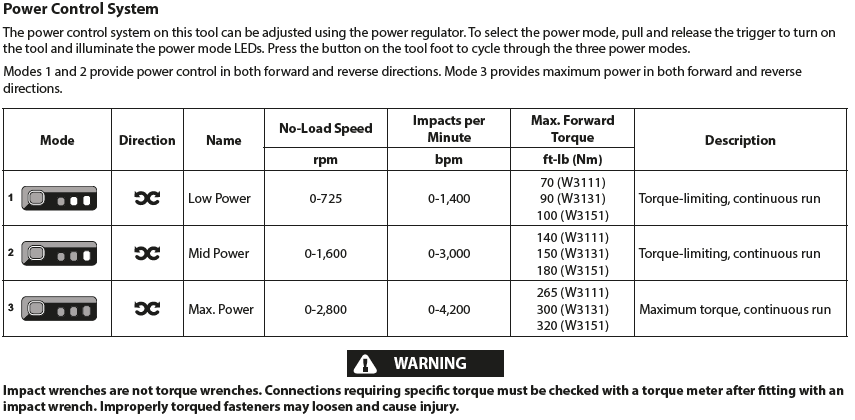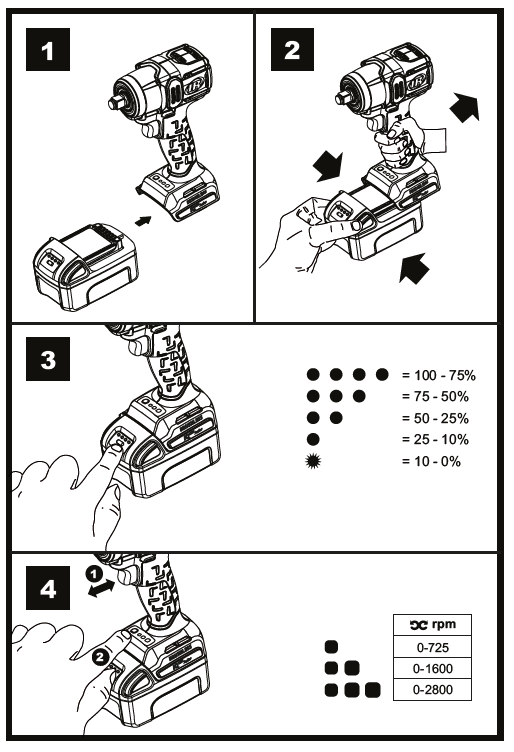 After 8 hours of runtime (8 hours of the trigger being pressed), the tool requires lubrication of the anvil, impact mechanism assembly and gears. Please see below:

Warranty
Three-Year Limited Warranty Coverage – Policy Statement
Manuals
Parts Manual: W3001 Series Parts List (pdf)
Product Information: W3001 Series Product Information (pdf)
Technical, Warranty and Quality Support
Submit a Request – for general Technical or Warranty support 
Report a Quality Issue - directly to our Technical Services Team. 
Email:  irtoolhelp@irco.com 
Phone:  800-483-4981