Objective
It is recommended that mechanism lubrication be performed after every 8 hours of actual tool run-time.
This article will provide instructions on how to lubricate the W9000 Series Impact Wrench.
W9691_W9691 Service_Lubrication_Replacing Mechanism kit.pdf
Video Demonstration
Procedure
1. Use a 6mm Hex Allen Wrench to remove the 4 Hammercase bolts.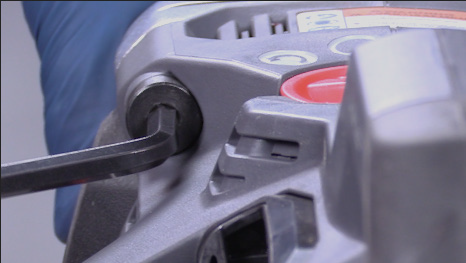 2. After the Hammercase bolts are removed, use a flat head screwdriver to pry the Hammercase away from the Ring Gear Holder and remove the Hammercase.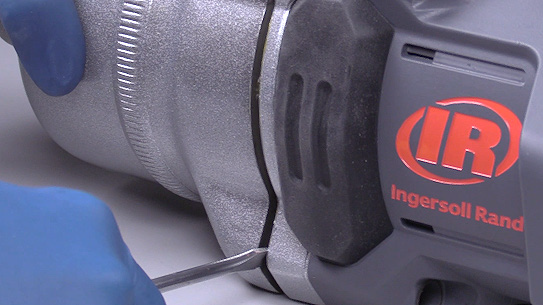 3. Pull the Mechanism Kit out of the Ring Gear.
4. Lubricate orings using IR170 grease or an O-ring lubricant of your choosing.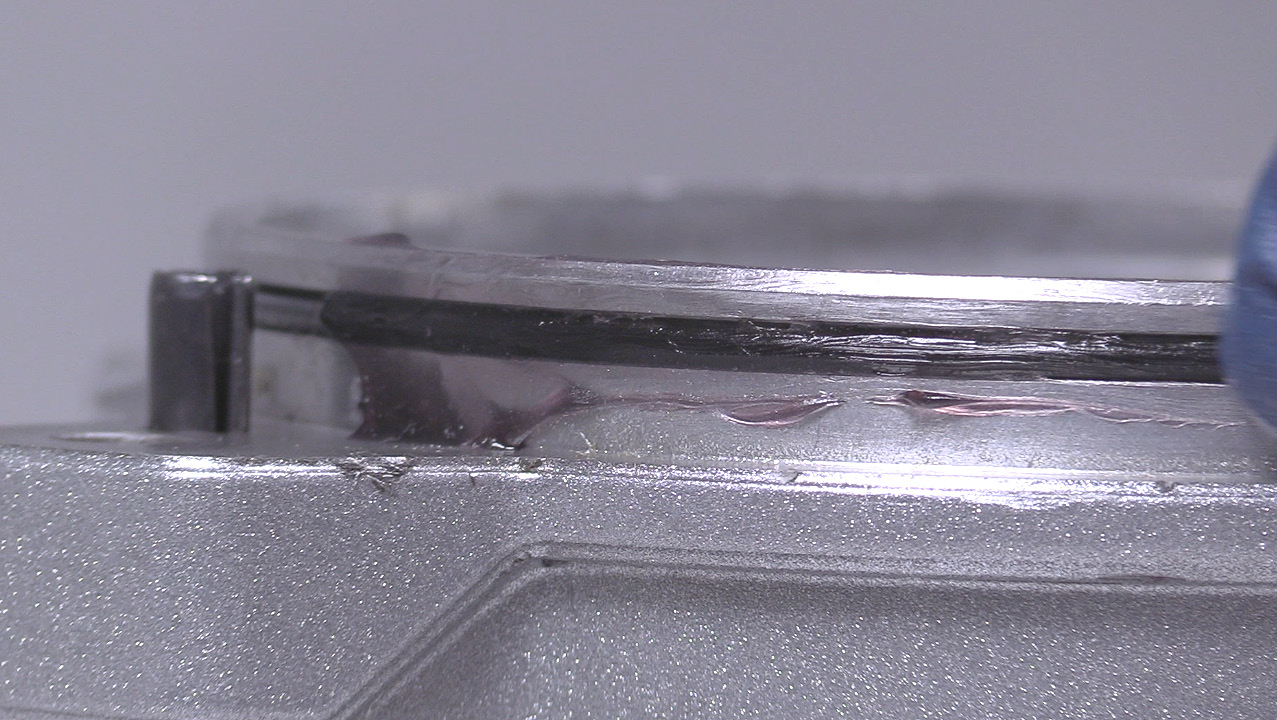 5. Apply 1 pump of IR170 grease per Planet gear and Camshaft pocket opening (6 total openings).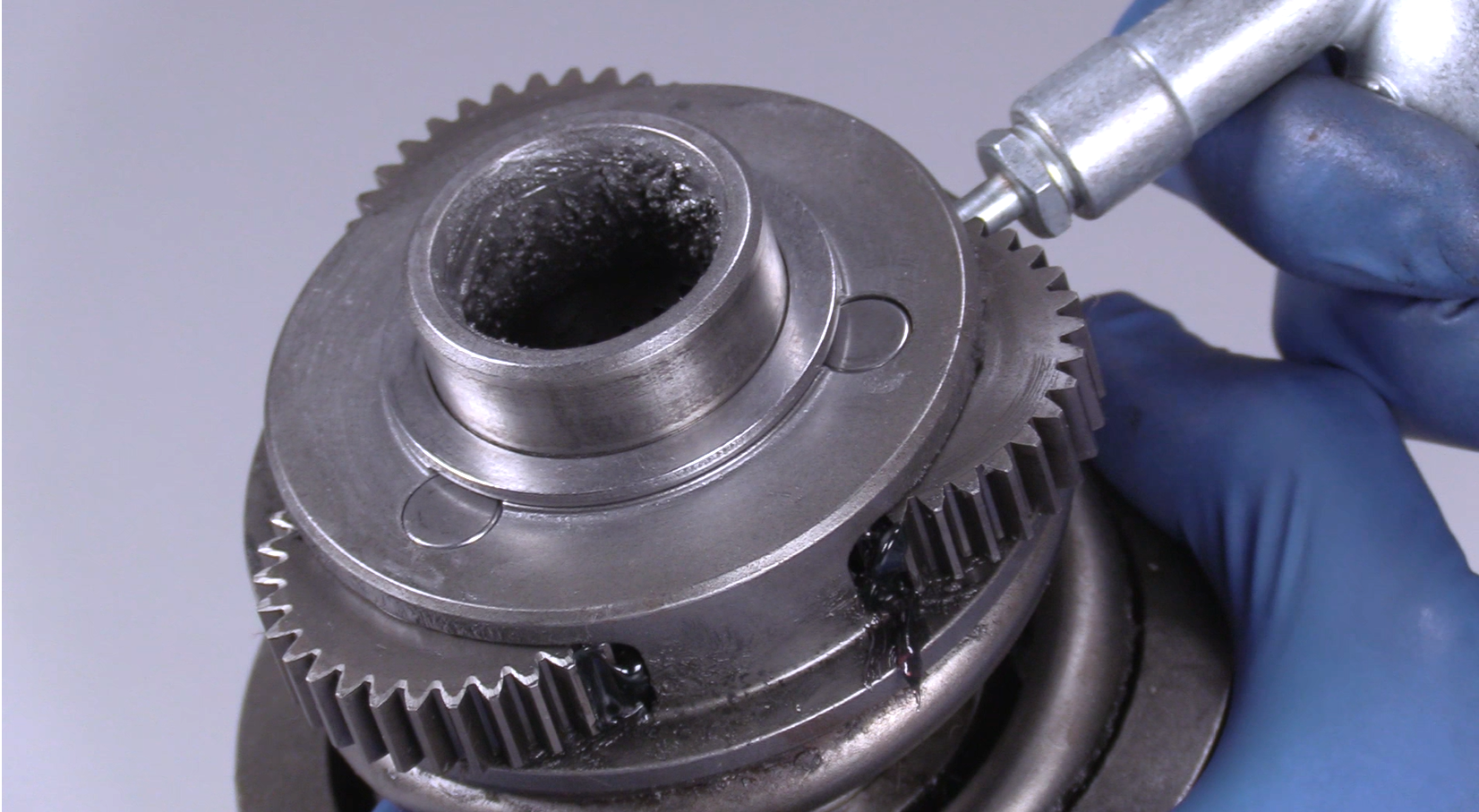 6. Reinsert Mechanism Kit into the Ring Gear.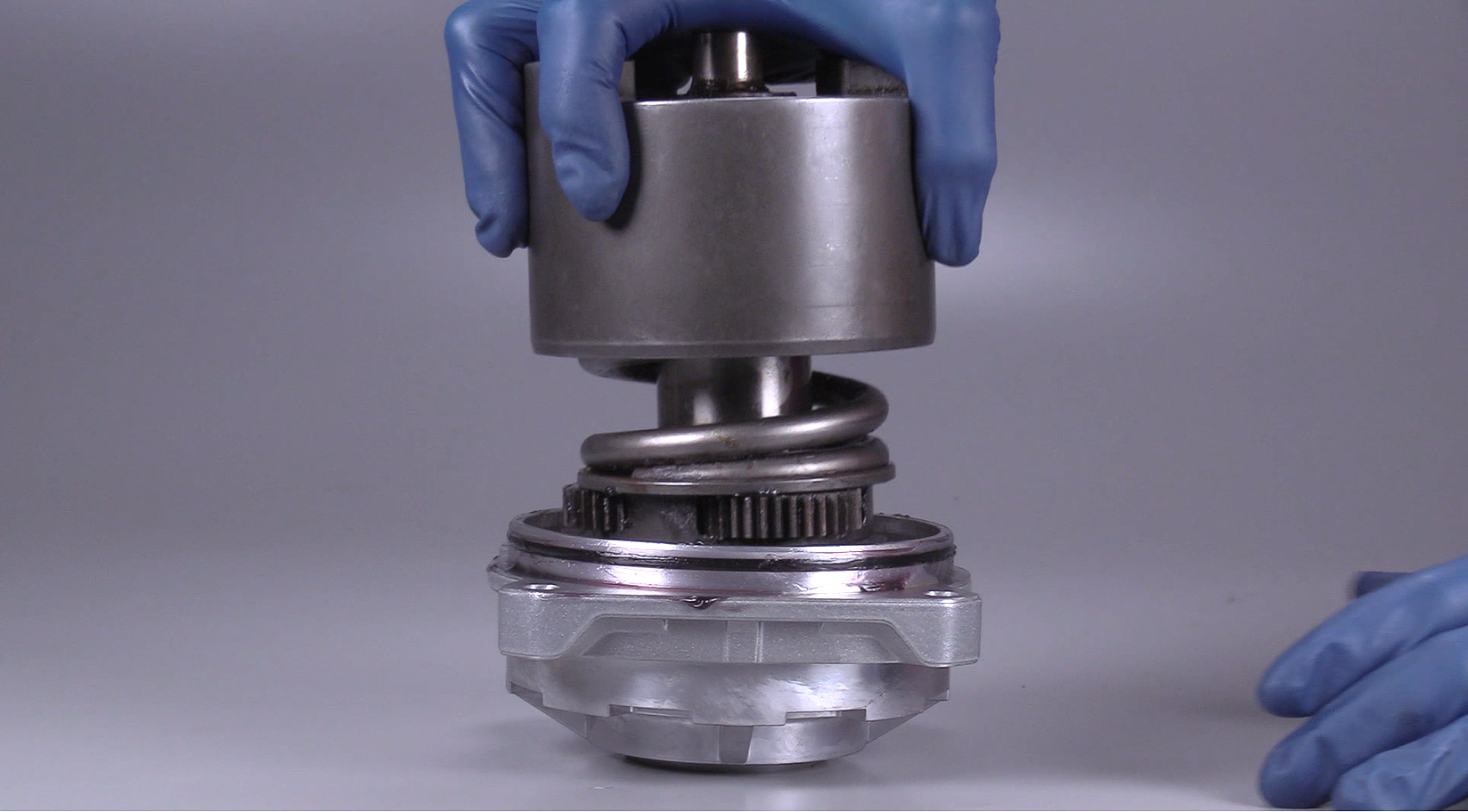 7. Apply 1 pump of IR170 grease onto the four Hammer Jaw impact surfaces.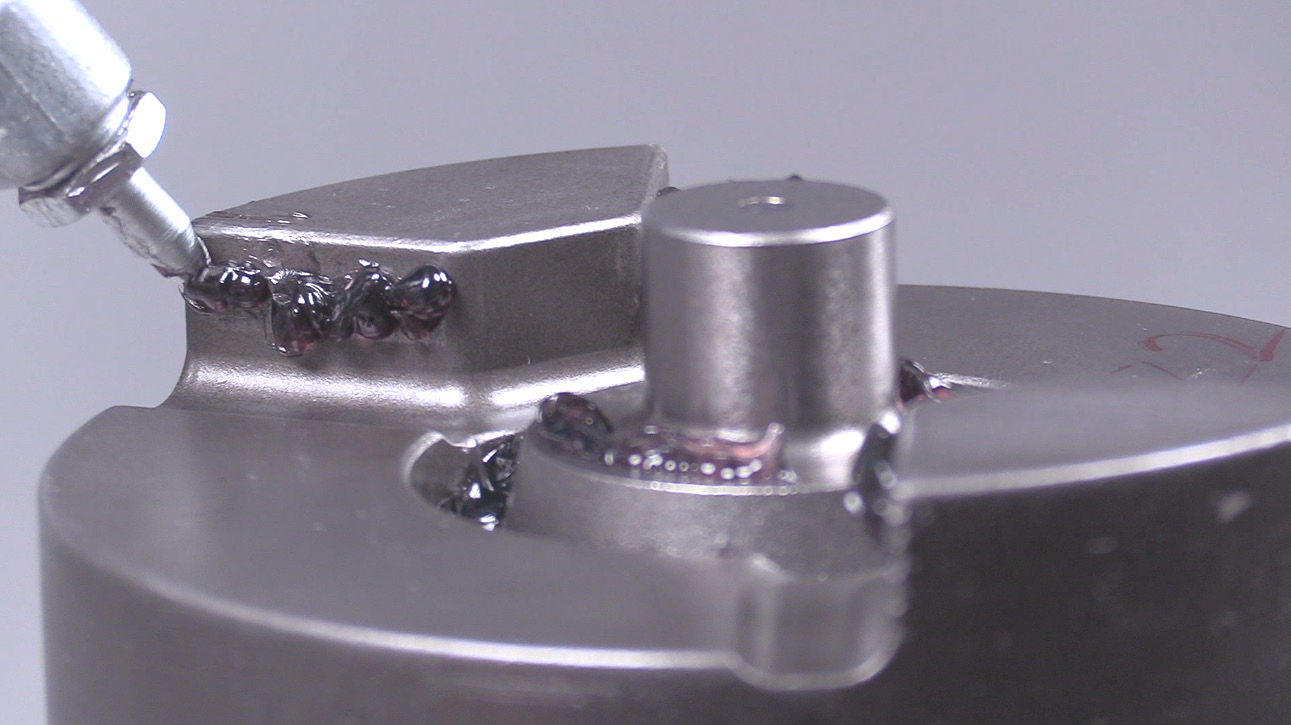 8. Apply 1 pump of IR170 grease on both sides of the Camshaft Pilot Step.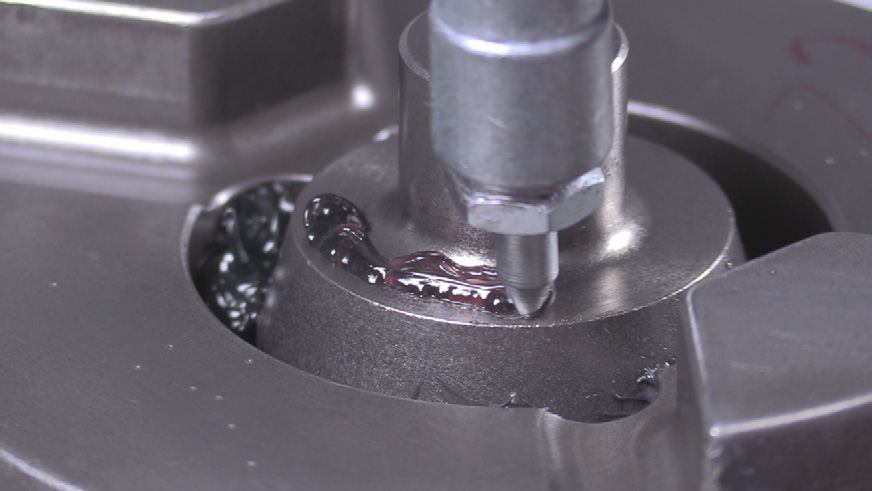 9. Apply 4 half pumps of IR170 grease on the Camshaft Pilot Diameter.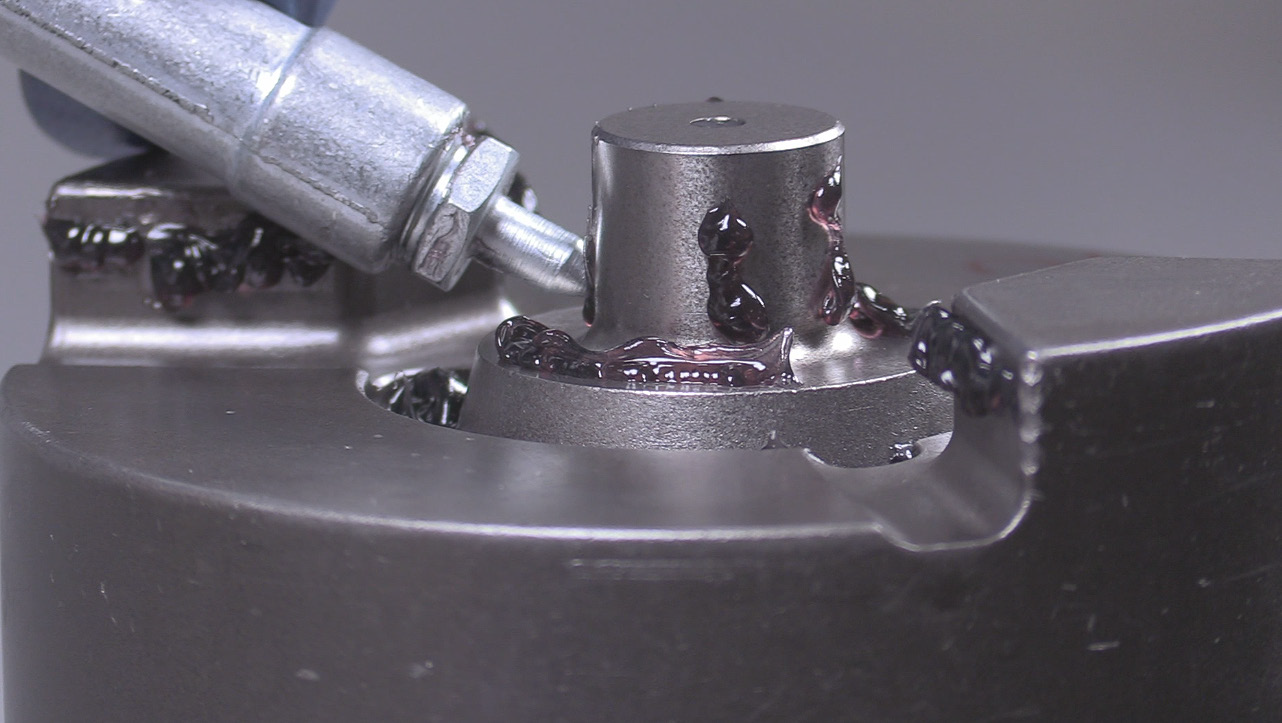 10. Apply 2 pumps of IR170 grease into each of the four corners of the Hammer Campaths.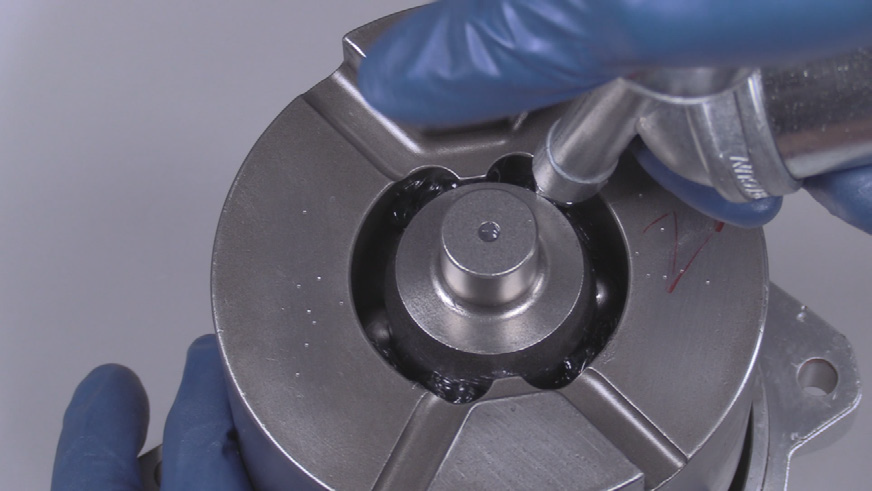 11. Apply 6 pumps of IR170 grease on top of the Camshaft Pilot.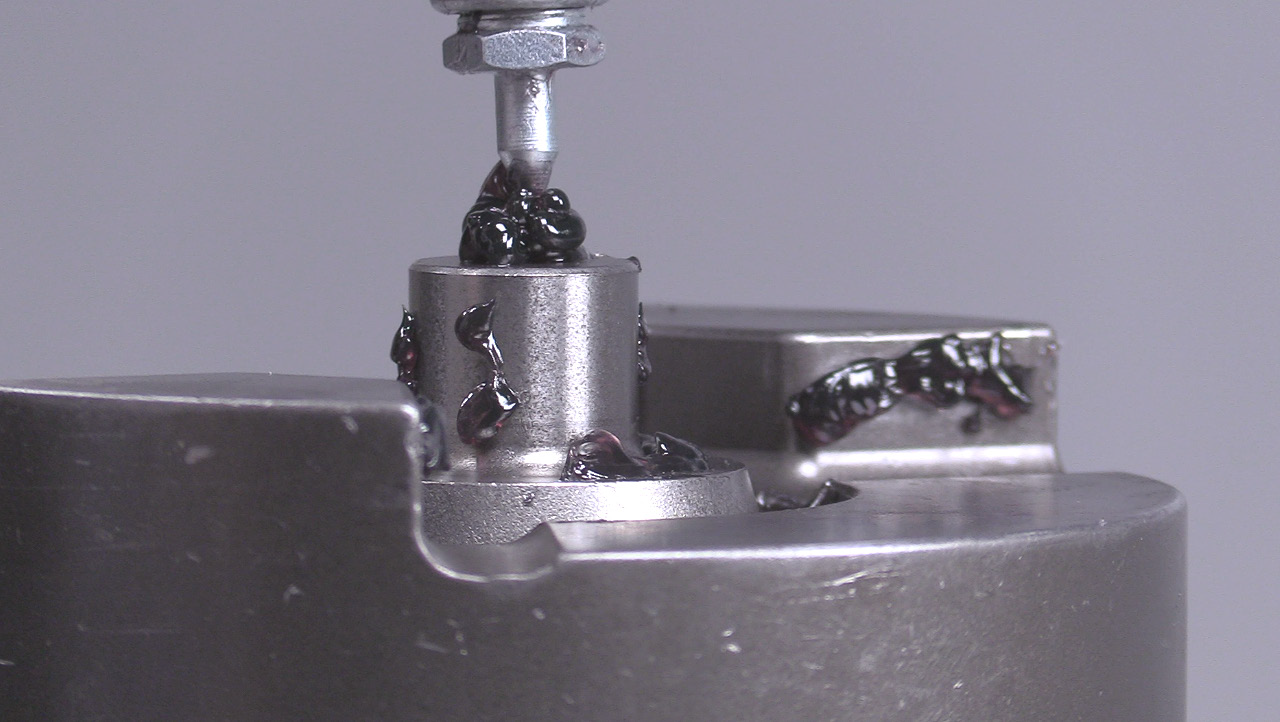 12. Place Anvil on top of Camshaft Pilot.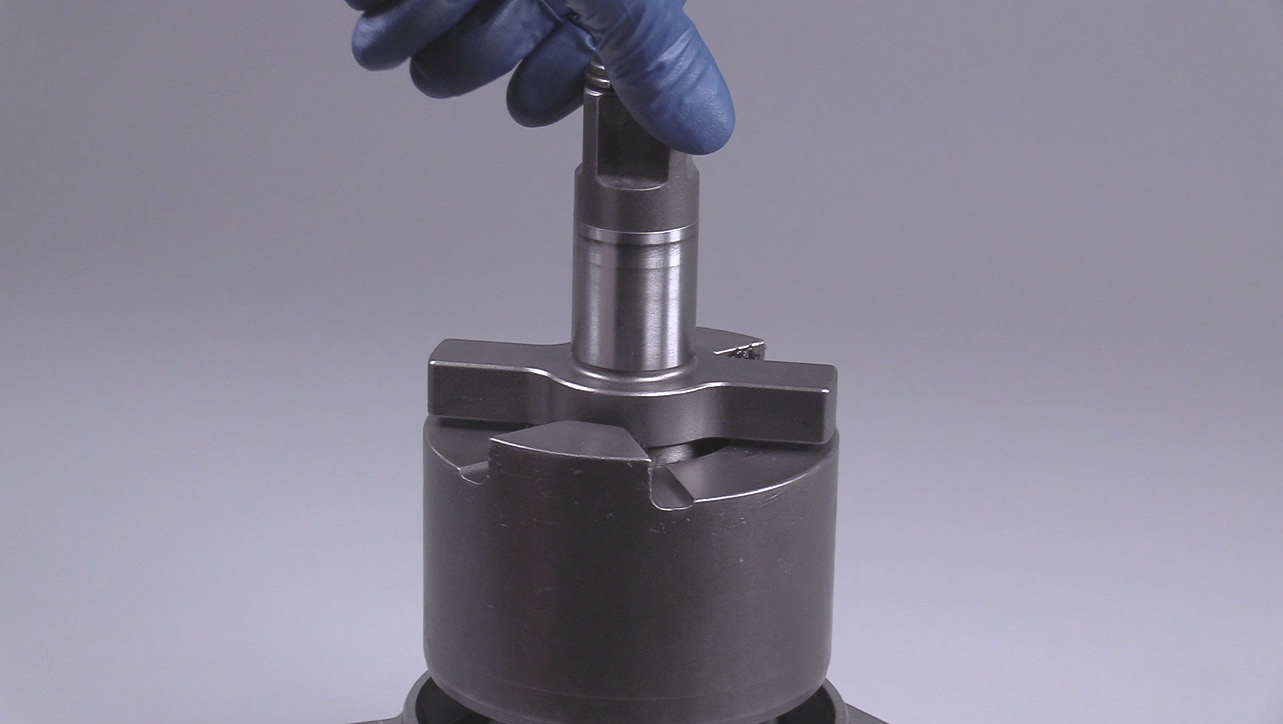 13. Apply 1 continuous pump of IR170 grease across the top surface of the Hammer Jaws and Anvil. (half pump per surface)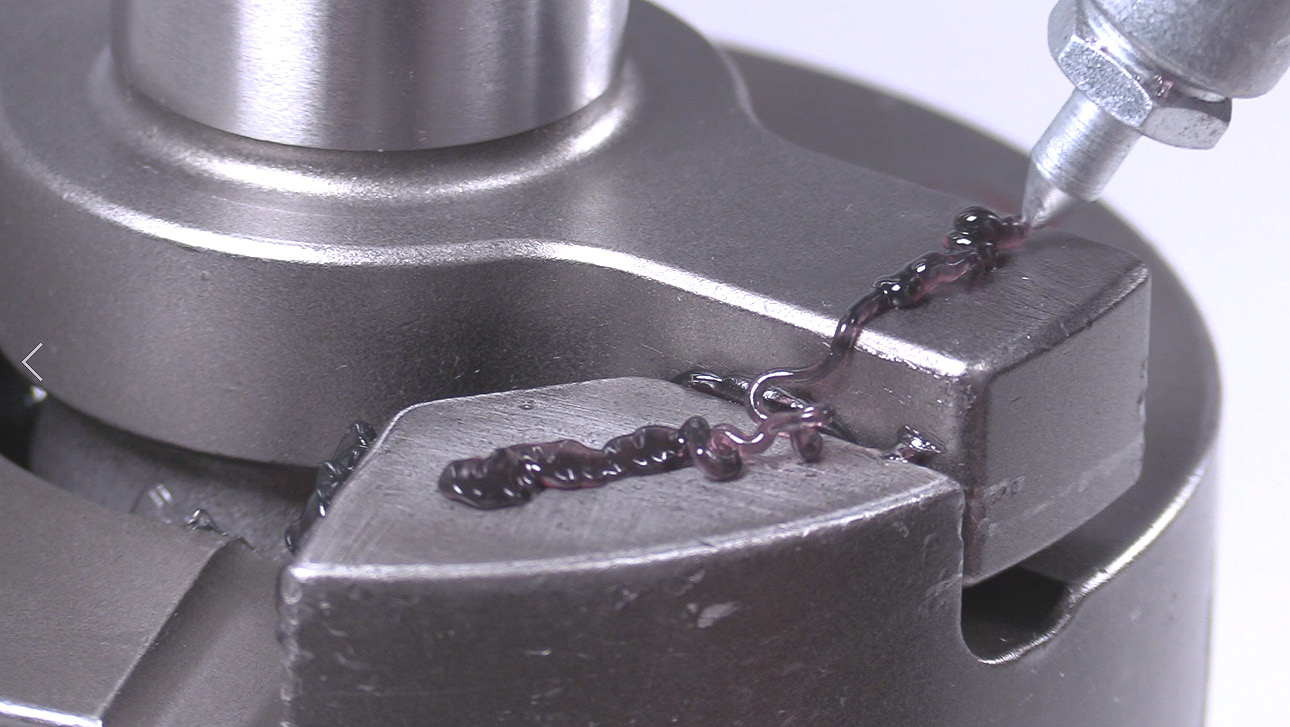 14. Apply 2 pumps of IR170 grease to the grooves in the Hammercase bushing.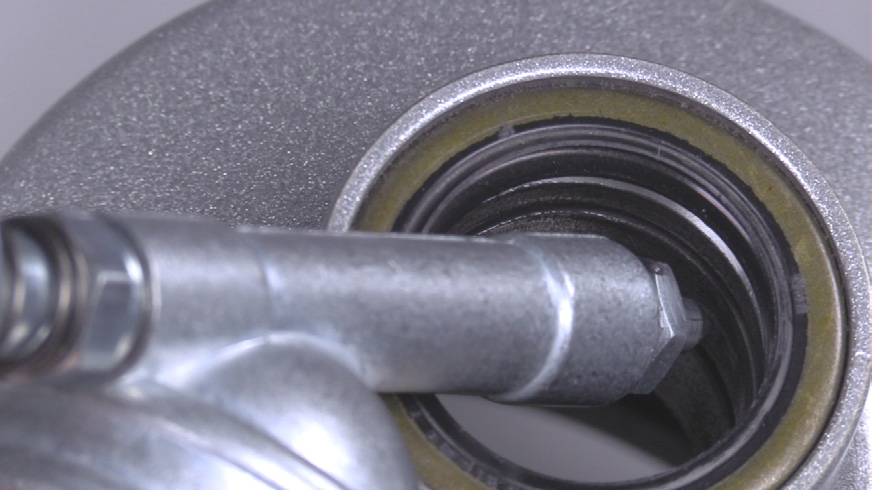 15. Place Hammercase over Mechanism Kit.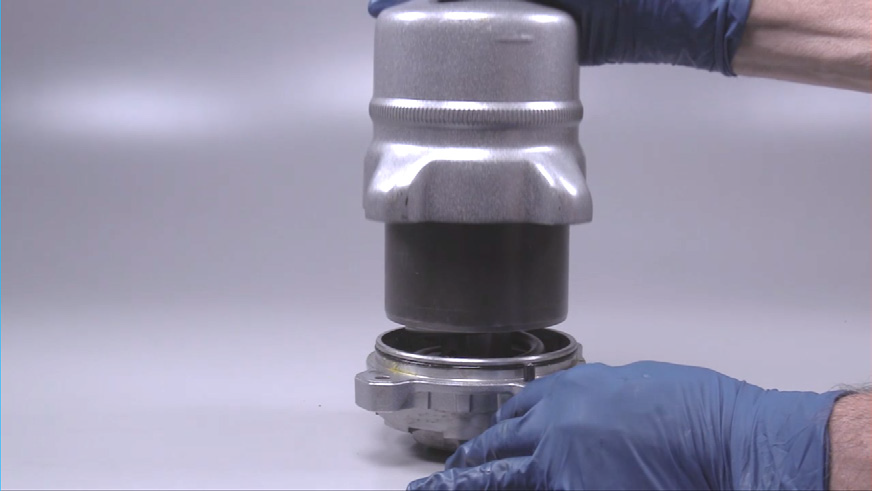 NOTE: Be sure to align the Ring Gear Holder alignment pin with the Alignment hole for the Pin in the Hammercase.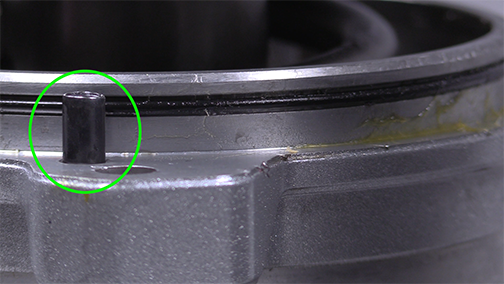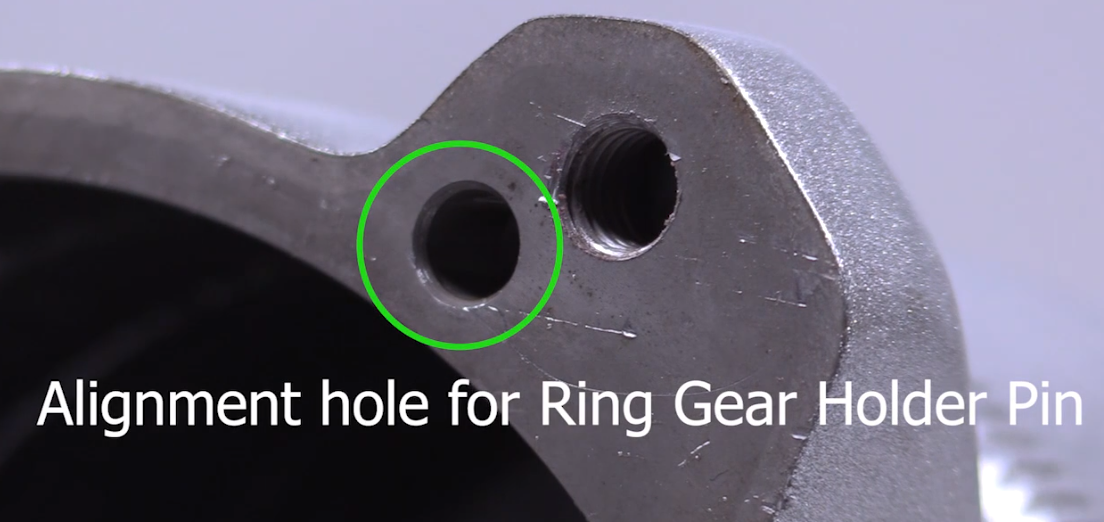 16. Use a dead hammer to tamp down the Hammercase securely to Gear Ring Holder.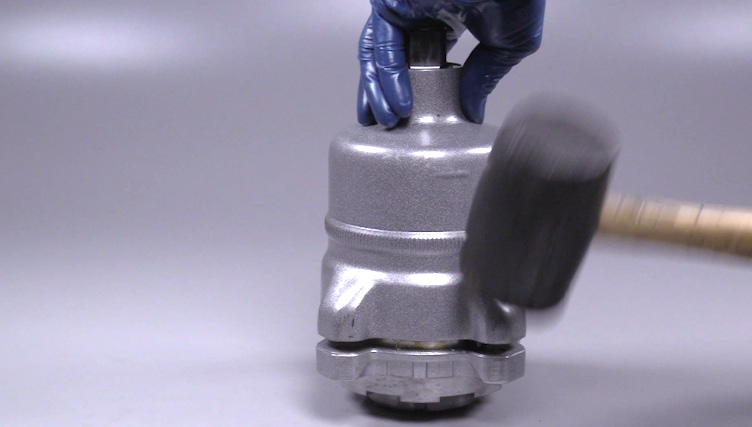 17. Slip the Hammercase bolts into their slots and use a 6mm Hex Allen Wrench to snug up the Hammercase Bolts. Use a Torque wrench to tighten bolts to 19 - 21.75Nm (14 - 16 ft lb).
NOTE: It's recommended to use new bolts anytime you reassemble the tool. However, at a minimum use a medium weight Thread Locker to secure the bolts in place.