The following details how to setup and wire the USB DIO box on the INSIGHTqc controller.
Plug in the DIO box with a USB cable and note the USB port number you are using

(refer to what's written below the controller)

Then go to SETTINGS > DIGITAL IO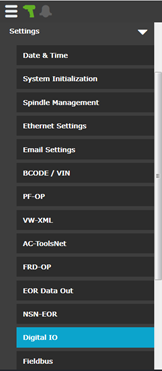 Click on ADD MODULE and declare your device accordingly to the type of device and port number:

You should save your configuration at this level
Then click on IO ASSIGNMENT to configure inputs and outputs behaviors:


Click on the PEN (EDIT) to edit the list for the inputs or outputs and to select options.
Simply click on the INPUT or OUTPUT to get access to the list of available behaviors: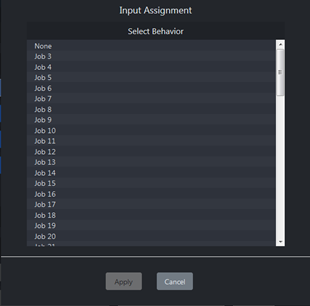 Once everything is set, click on OK at the bottom of the page and save your settings.
Wiring examples: