Subject:
W7002 Series Hammer Case Screw removal
Affected Products:
W7152, W7152P, W7172, W7252 Cordless Impactools
Affected Date Range:
serial numbers prior to SR22K01xxx
Related Issue #:
2558920
Issue Description:
Hammer Case cap screws can be difficult to remove.
Actions Required:
Screws can be difficult to remove with hand tools due to the high strength thread adhesive used during manufacturing.
Use of an impact driver on low setting with a T15 Torx bit is recommended to remove the screws. The pulsing of the impact driver shocks the threads and reduces the thread adhesive holding power.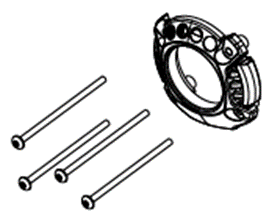 Screw should be replaced with new (Part # W7152-K105) for reassembly. These screws have a pre-applied thread adhesive patch. No additional thread adhesive is required.
Printable PDF of this bulletin: CL2022-002 W7002 Series Hammer Case Screw removal
Warranty Strategy:
If screws are broken in the process of a warranty repair, parts and labor to replace the screws will be covered.
Additional Comments:
Starting October 01, 2022 the manufacturing process was changed to facilitate disassembly.
For Additional Information and assistance:
Browse the Knowledge Base: https://irtoolhelp.ingersollrand.com
Submit a Request for assistance
Technical and Warranty Support: Contact Ingersoll Rand Technical Support at irtechsupport@irco.com.
Phone: 800-483-4981
Distribution:
| | | | |
| --- | --- | --- | --- |
| x Internal | x Authorized Service Center | x Channel Partners | X Public |
Document Revision History:
| | | | |
| --- | --- | --- | --- |
| Revision | Date | Comments | Responsible |
| 0 | 27 SEP 2022 | Original issue | Marty Tibbetts |
| | | | |