Product Description and Features: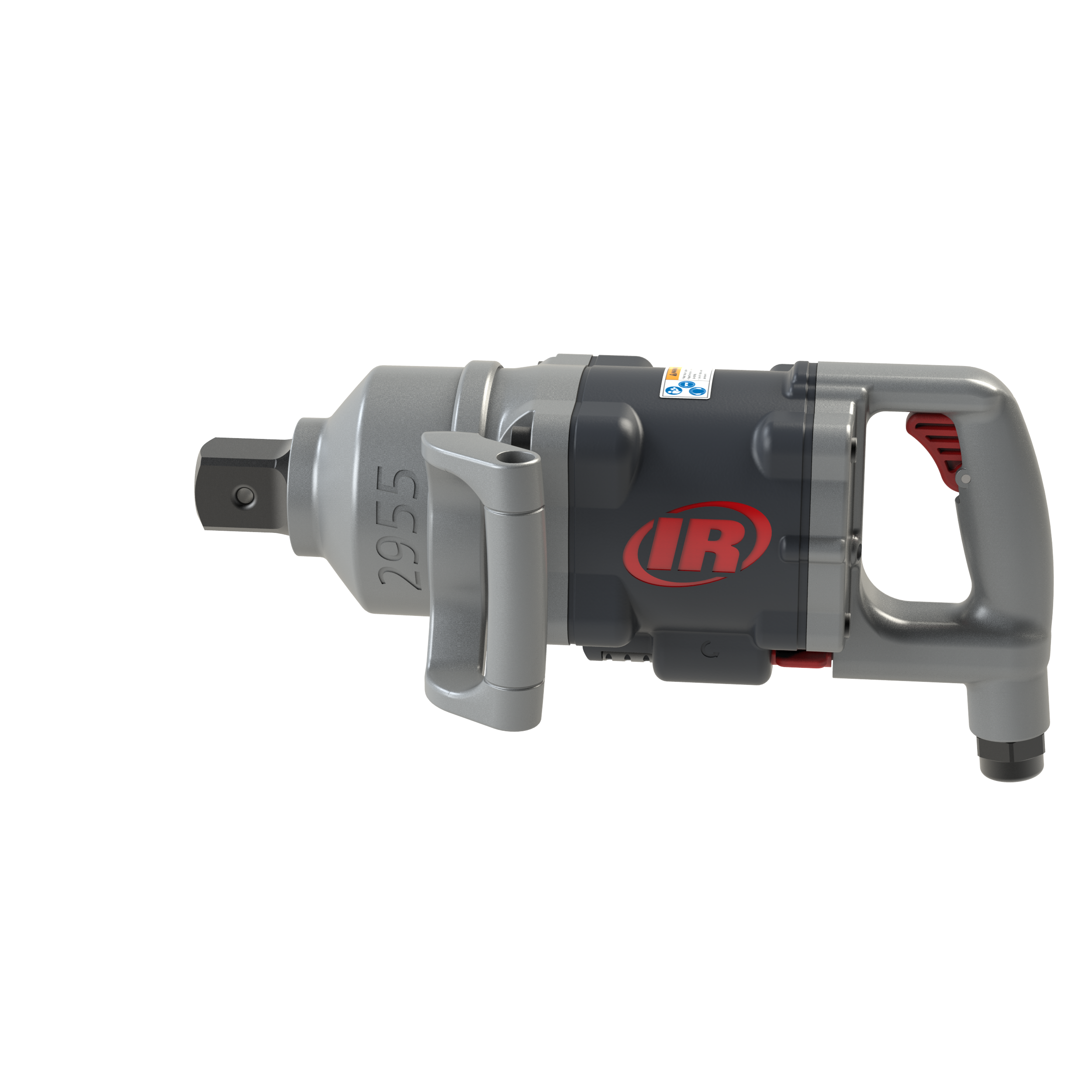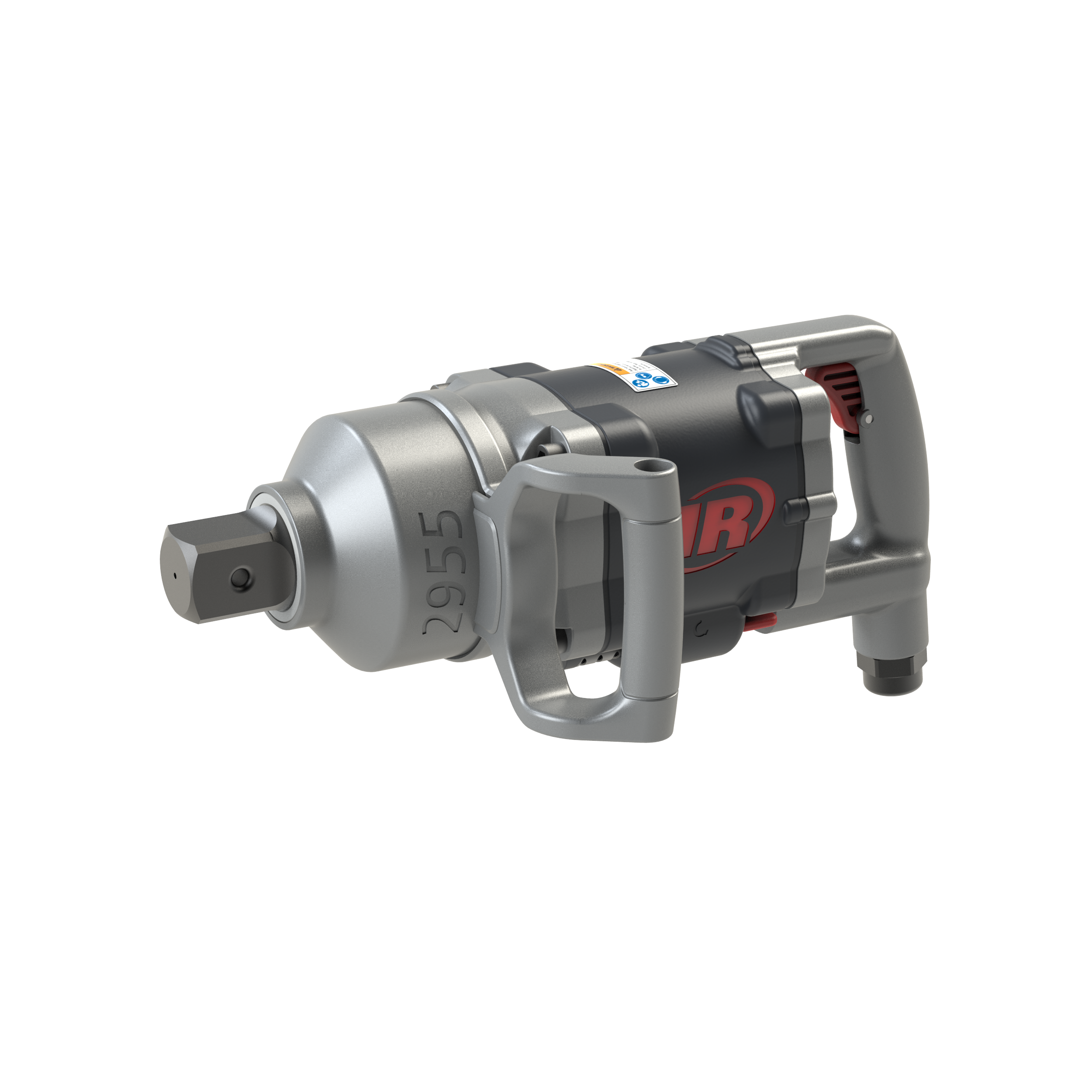 Introducing the Ingersoll Rand® 2955 Series. This powerful and innovative 1½" square drive Impact Wrench delivers durability at an unmatched economic value. The 2955 Series delivers a competition leading 4,500 ft-lb of Max Reverse torque powered by Ingersoll Rand's finely tuned warm forged twin-hammer impact mechanism. Click here to see additional details on the specs, images, and availability. 
Installation and Maintenance:
Prior to first use, ensure you have a 1/2" NPT fitting and 3/4" min. hose size. In addition, the tool requires 90 PSI and 138 CFM from your compressor. Additional product installation and information details can be found here.
The tool requires  8-12 drops of our #10 oil through the air inlet prior to each use. After 48 hours of runtime (48 hours of the trigger being pressed), the tool requires 4cc of our #170 grease through the grease fitting on the side of the tool. Please see below for full maintenance instructions.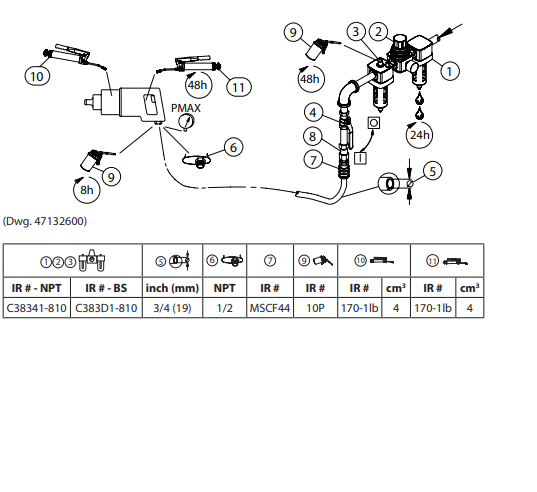 Service and Repair
Please note: the 2955 service manual available at URL *HERE*. The manual discusses disassembly, reassembly, and impact mechanism lubrication.
Warranty
Warranty: Use our normal process.   
One-year Limited Warranty Coverage – Policy Statement
Managed Warranty Service – If non servicing dealers wish to have a customer tool repaired, submit a repair request to our Managed Warranty Service:  Simple, Fast Repair. 
Warranty Claims management:  Reimbursement for warranty labor, parts, completes. 
Service Centers/Distributors with Tavant logins:  File a claim in the Warranty Management System (Tavant) for reimbursement.  Part return will be managed through the system. 
Distributors without Tavant logins (defective returns):  Use the link below to request reimbursement for defective products. 
Manuals
Diagnostic and Service Instructions:  Service 2955 Series (pdf) 
Parts Manual: 2955 Parts Manual (pdf)
Product Information: 2955 Product lnformation (pdf)
Maintenance Information: 2955 Maintenance Information (pdf)
Problem Reporting 
Technical, Warranty and Quality Support 
Submit a Request – for general Technical or Warranty support 
Report a Quality Issue - directly to our Technical Services Team. 
Email:  irtoolhelp@irco.com 
Phone:  800-483-4981