Question
How much air do 1" drive impacts use?
What size hose is required?
Does hose size affect power/performance?
Environment
Customers, Distributors, and End Users looking for maximum performance from 1" drive impact wrenches.
Answer
All of the 1" drive impact wrenches listed below require an air hose with an inside diameter of 3/4" or larger to achieve maximum performance.
The higher the air consumption of the tool, the more performance will be lost due to an undersized hose.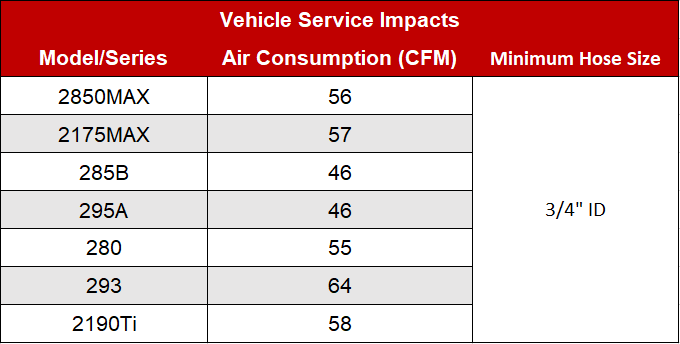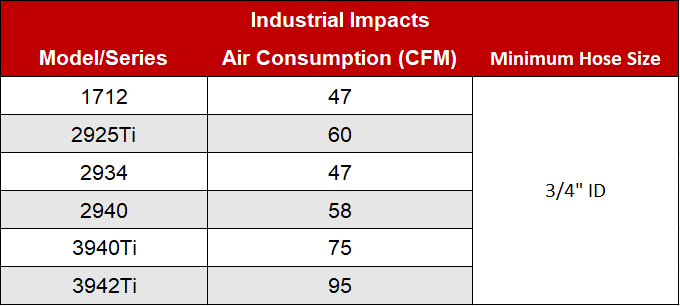 See our Dynamic Air Pressure video for more information on how to test an air system and set air pressure: