Note: The following article is not intended as a guide or a 'guaranteed decontamination method', but only our response to the question about the chemical compatibility and long-term impact of a disinfectant on the housing of the QX series tool -should a customer decide on their own to implement a decontamination protocol that requires this interaction regularly.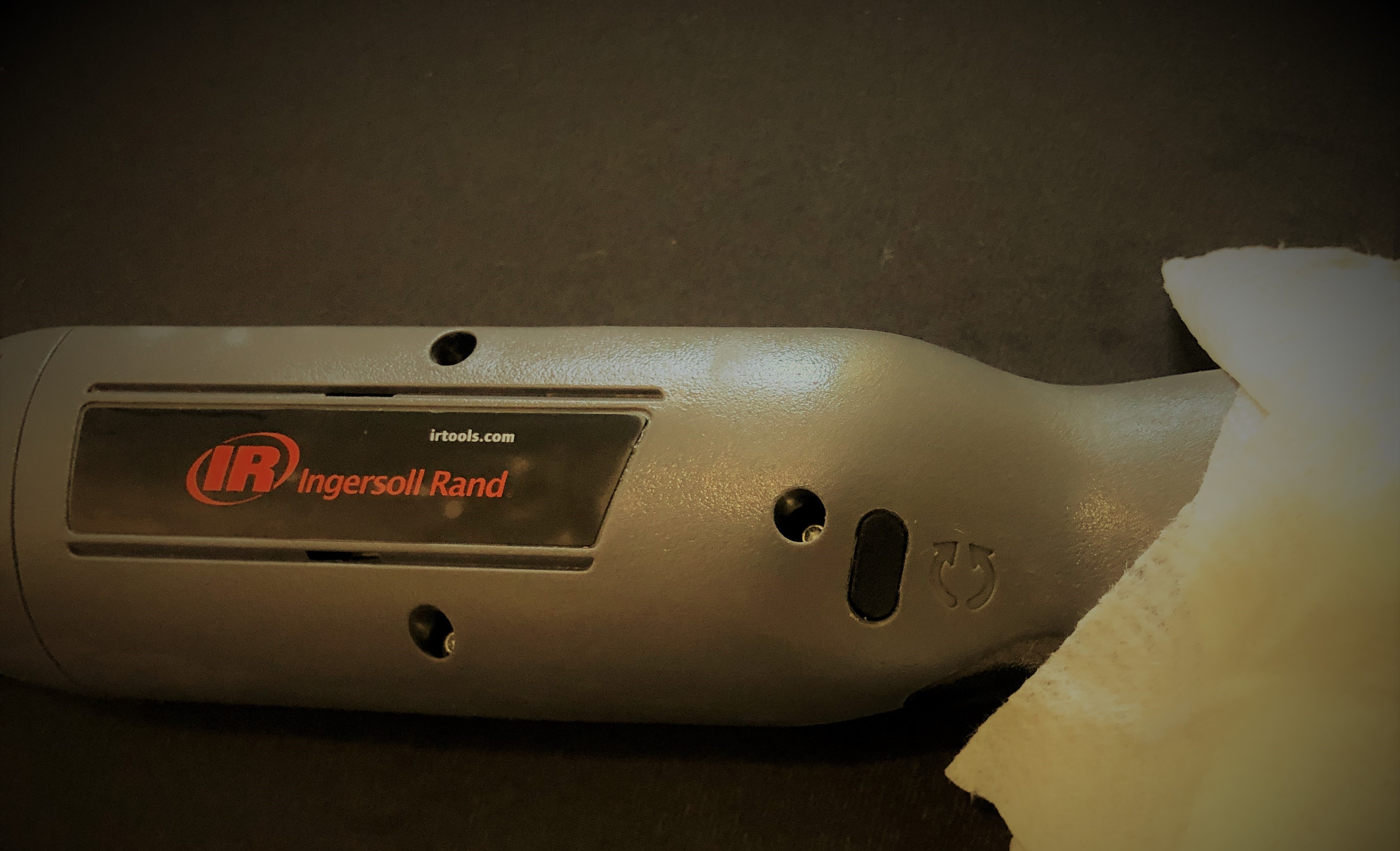 Given the fact that the QX Series tools are designed to be held in the hand of an operator, and that multiple operators may handle a single tool - many customers are thoughtfully considering proper cleaning and care of the QX Series tools in their efforts to promote cleanliness and reduce contamination - especially in times like these. In light of this, we often get asked by our customers about whether it is OK to use common disinfectants to clean the QX Series tools in order to follow their decontamination protocols that they have put together for their facility.
From our perspective, the housing and handle of all QX Series tool is made of glass-filled Nylon material and is very chemical resistant by design. In our previous lab testing, we have tested the chemical compatibility of the housing with common automotive and industrial chemicals such as: gasoline, brake fluid, motor oil, antifreeze, etc and it has performed very well - which is one of the reasons this material was selected for the housing of our tool.
While we have not specifically tested it with commonly available household and/or commercial disinfectants, we do not believe there to be any negative compatibility issues to be concerned about as our customers pursue execution of their decontamination efforts.
That said, we do not recommend dipping or submerging the tools in a disinfectant due to the risk this would cause to internal electrical components and greases that are important for proper tool operation, but wiping the exterior surface with a cloth or wipe that contains a disinfectant is reasonable. If a disinfectant must be sprayed onto the tool, care should be taken not to spray the disinfectant directly into the vents that are located in multiple locations on the tool housing.
Whatever the decontamination protocol that our customers choose to use, we would not expect any negative long-term effects to the performance or longevity of the QX Series tool by regularly wiping down the exterior housing of the tool using a cloth and a common household or commercial disinfectant.
For more info see: Recommended Procedure for Cleaning Tools to Decrease Transmission of COVID-19