Pairing and Passcode Authentication using INSIGHT Connect.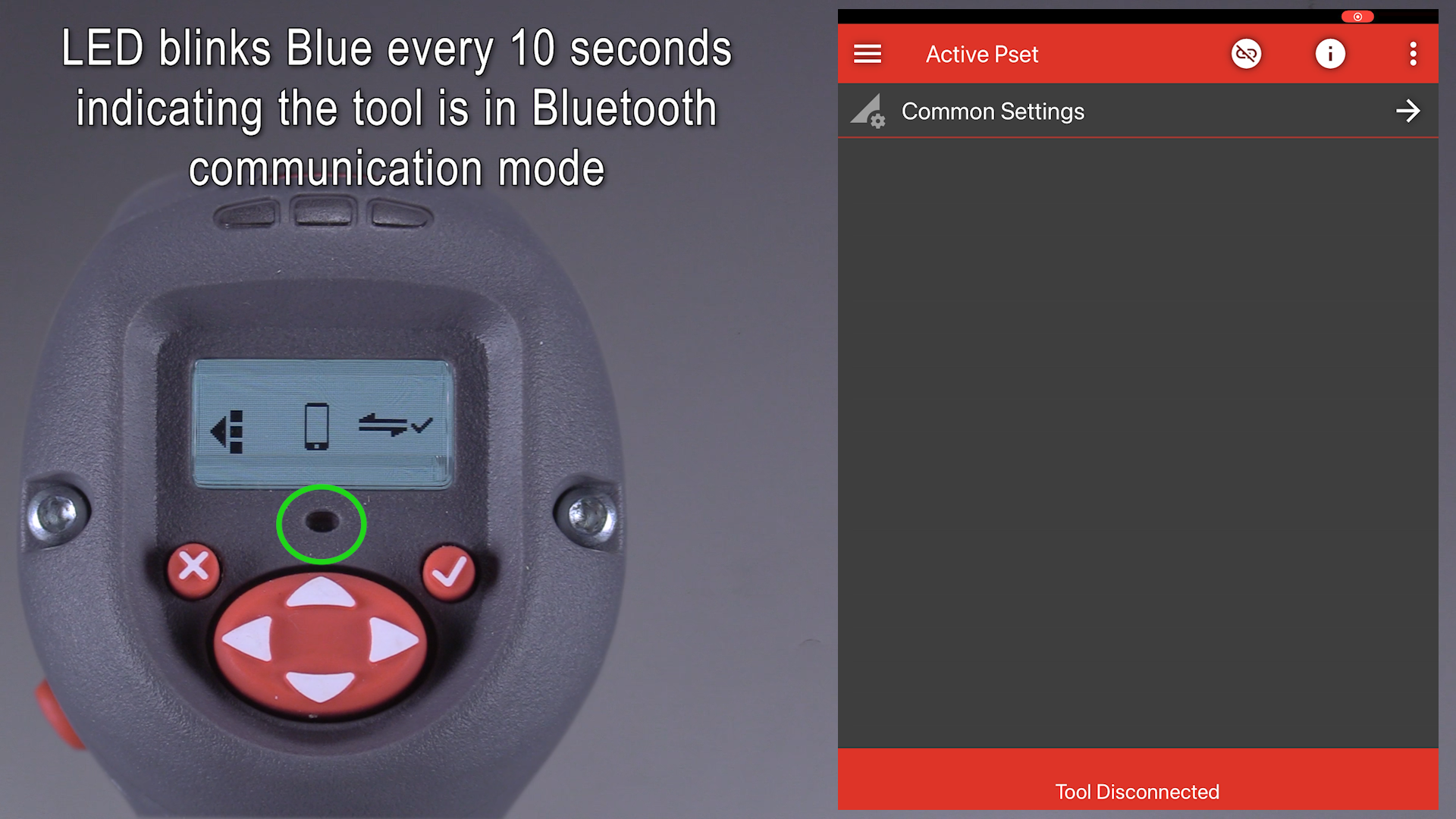 Once the QX connect tool is put in one of 4 connection modes, Tool, Standalone, Qx controller, or Mobile it stays in that mode until it is changed by the user.
Powering up a tool using Mobile connection will display the Mobile and transfer icons on its LCD.
A small Blue LED will also blink once every 10 seconds indicating the mobile connection is being used and the tool is ready to be reconnected to INSIGHT connect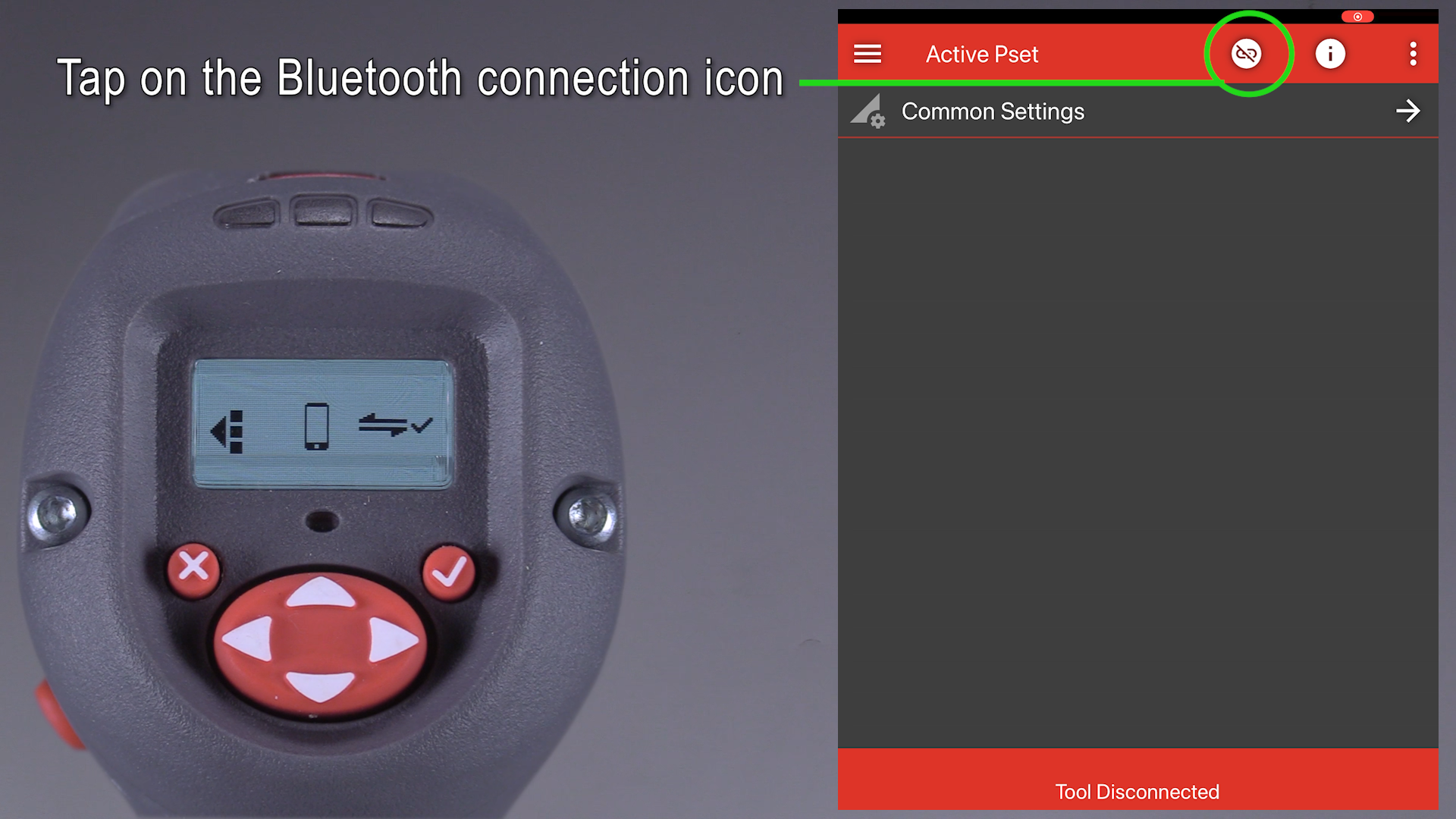 Open and tap on the Bluetooth icon in INSIGHT Connect to activate the Bluetooth pages and start the search for available QX connect tools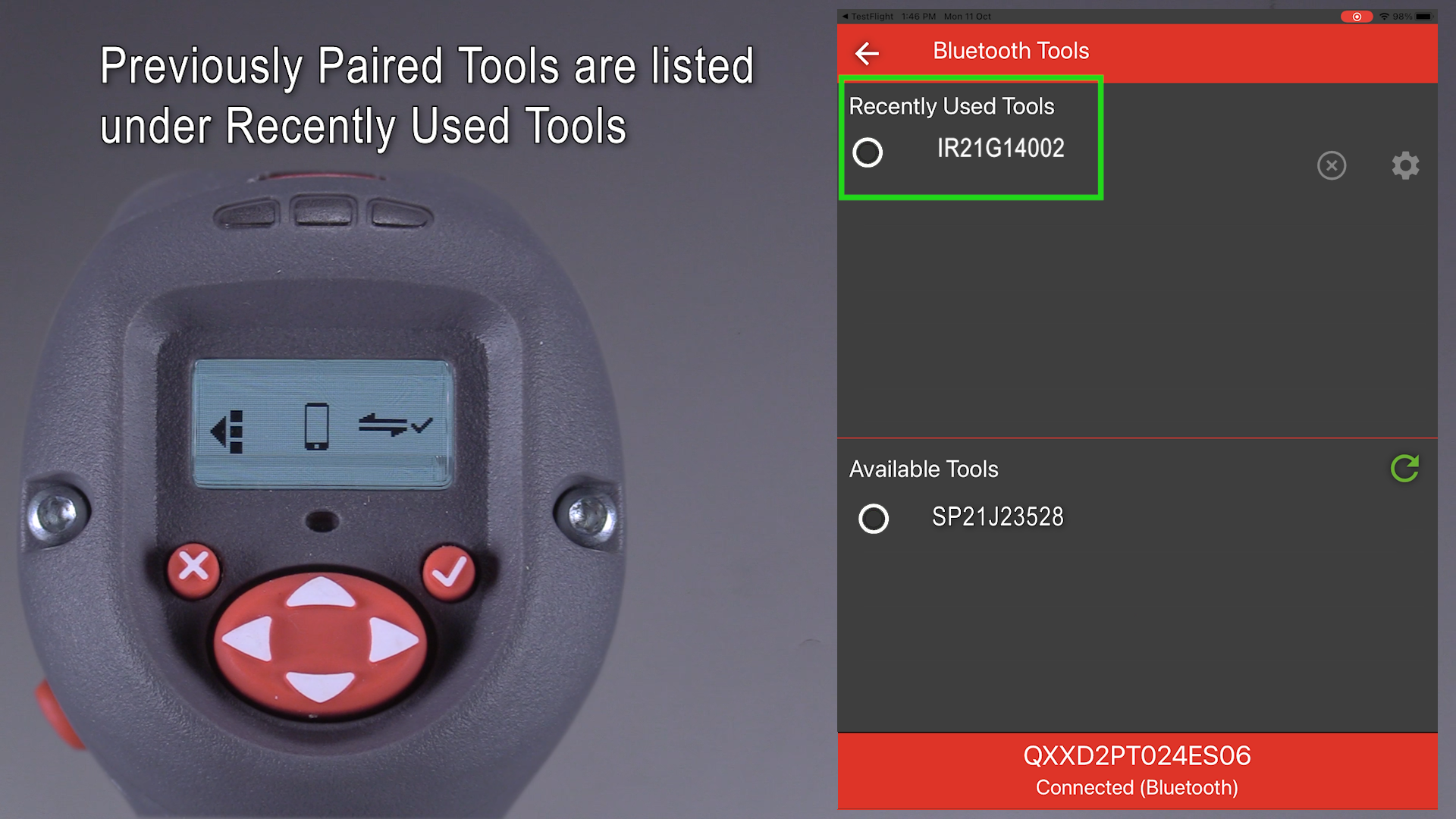 Tools that were previously connected to the app are listed under Recently Used Tools.
The empty white circle indicates the tool is not currently connected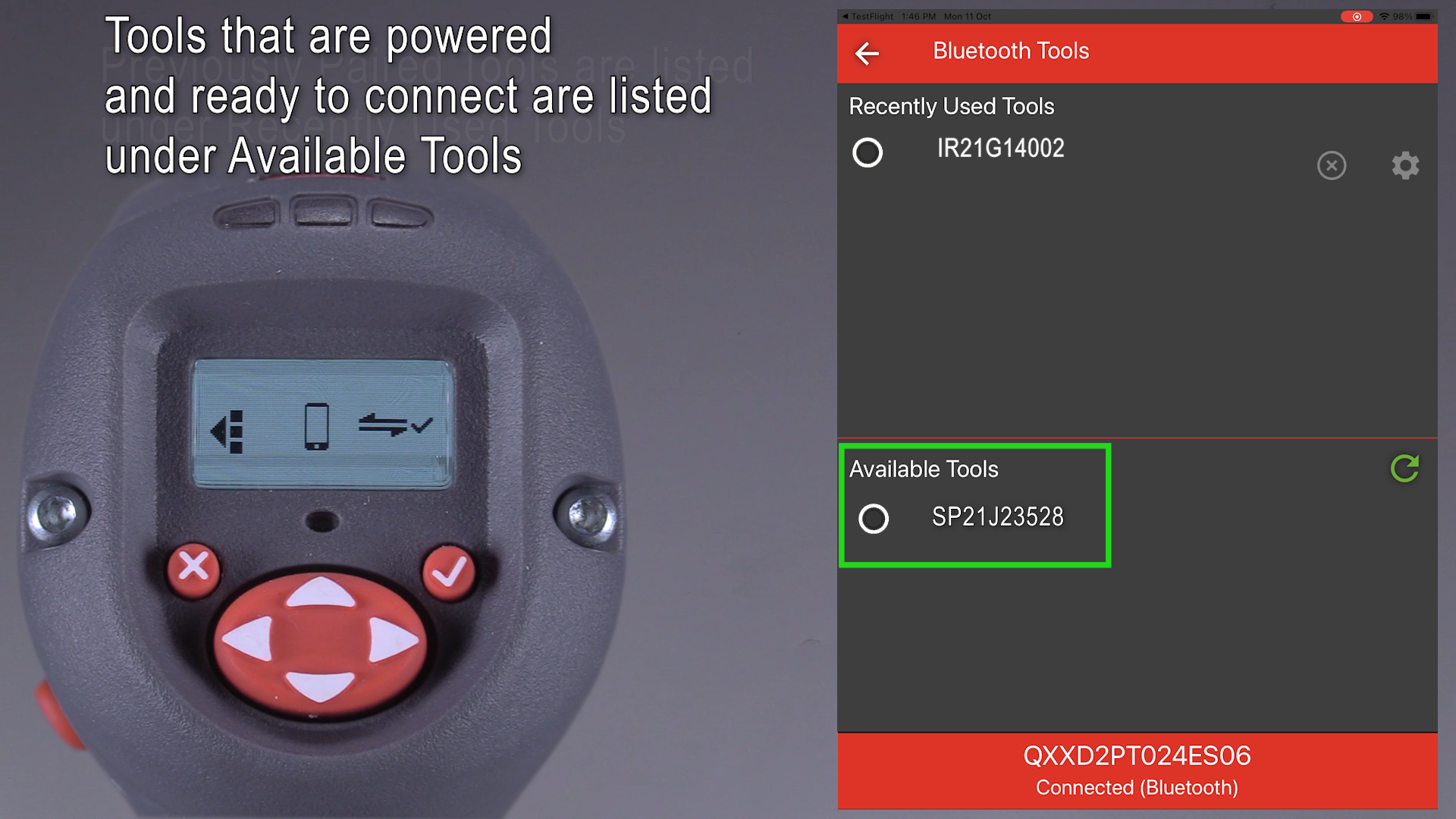 QX connect tools which are powered on and in mobile mode will appear in the Available tools window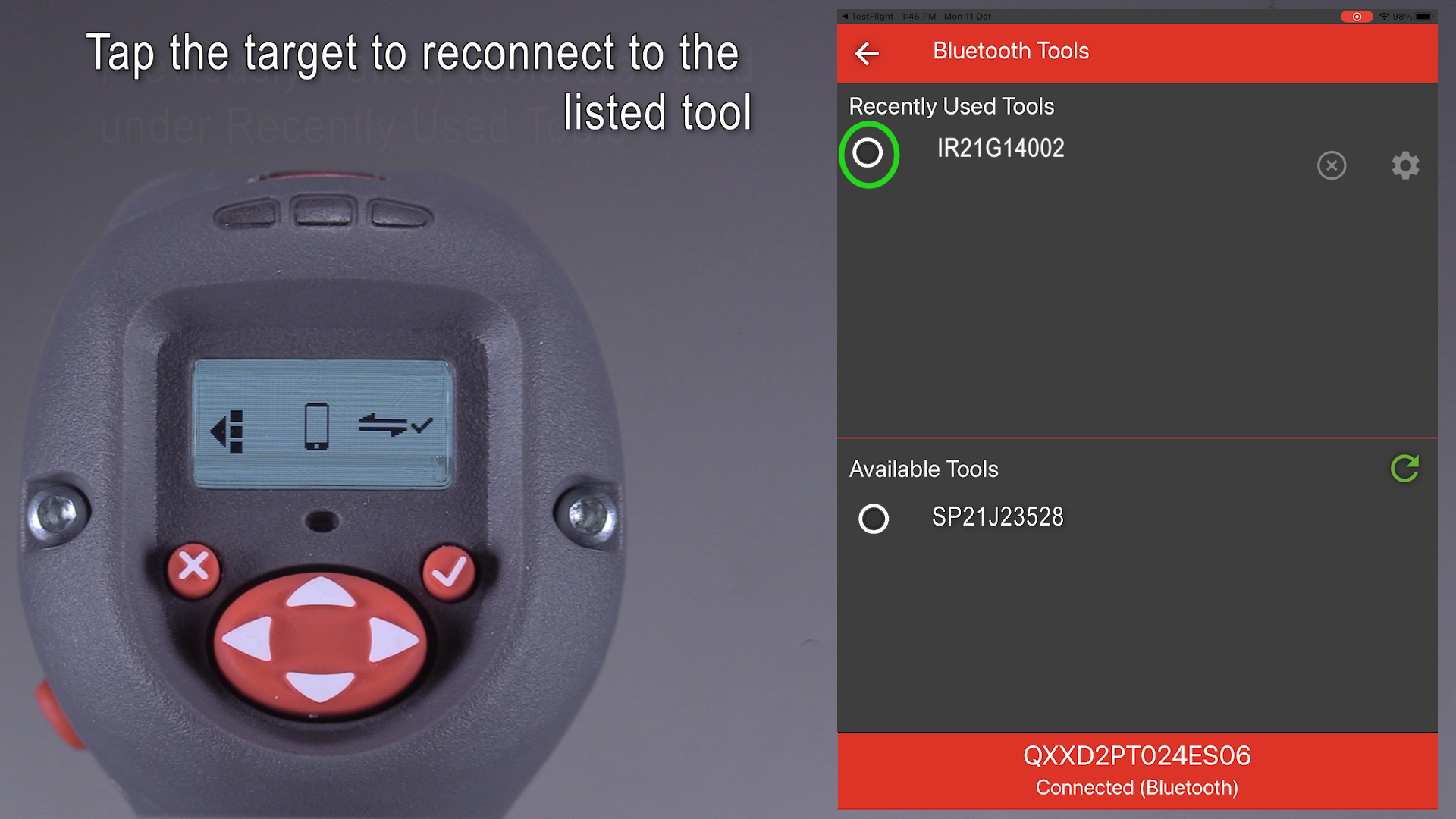 Tap the empty white target along side the Recently used tools to reconnect to the tool via Bluetooth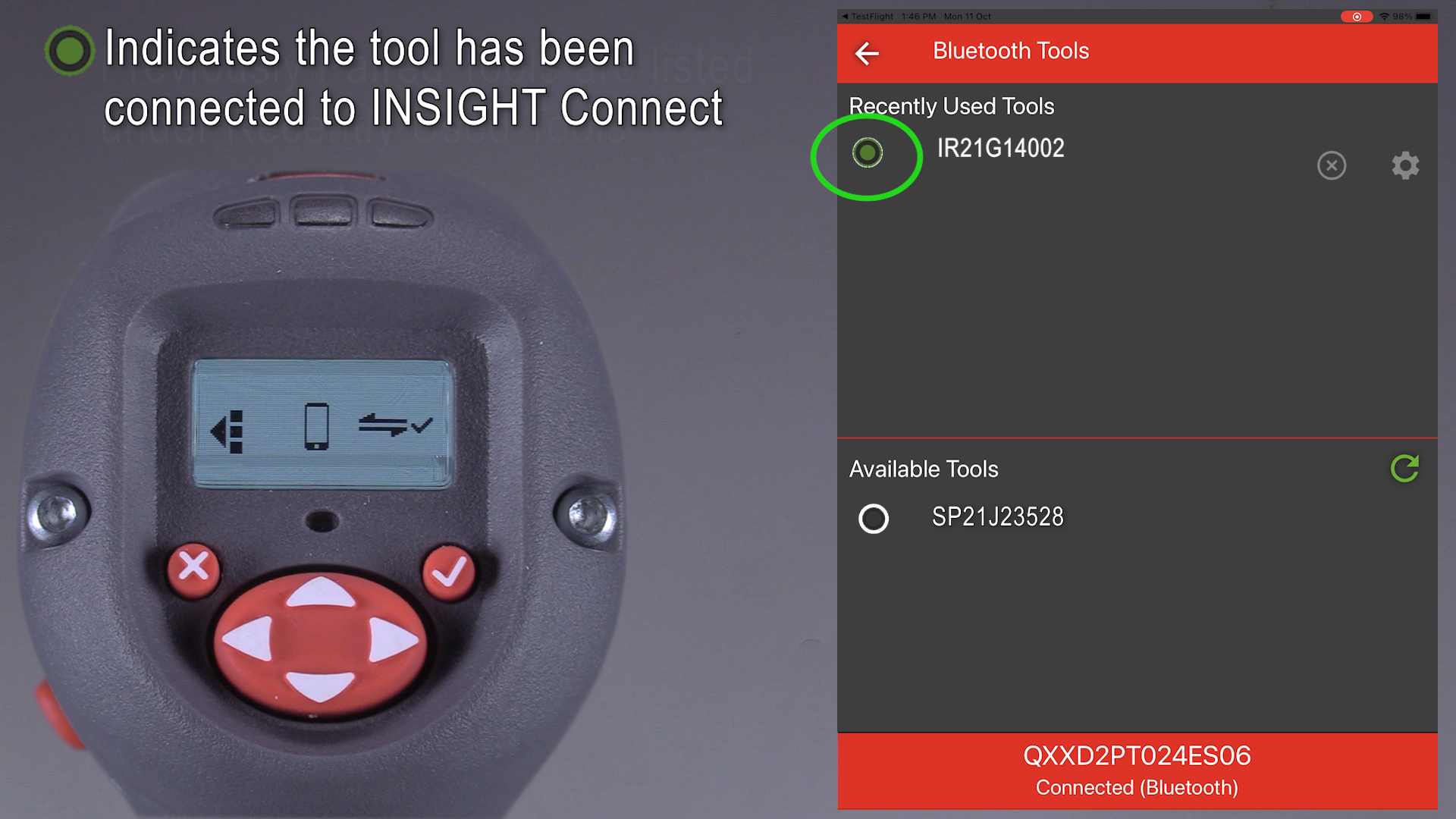 A solid green circle indicates the QX tool is connected and ready to be programmed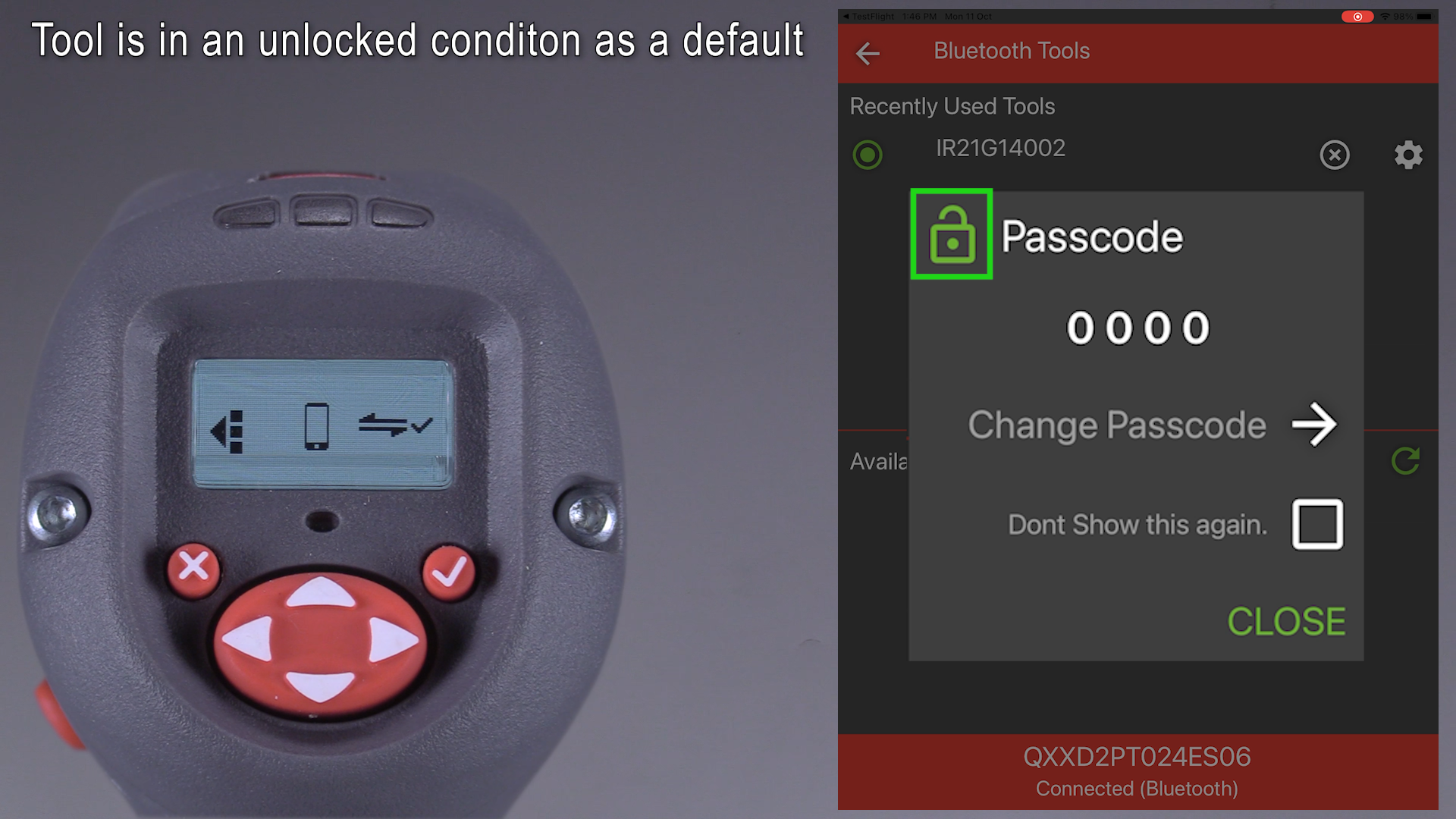 Out of the box the QX connect tool is defaulted to be unlocked and ready to use.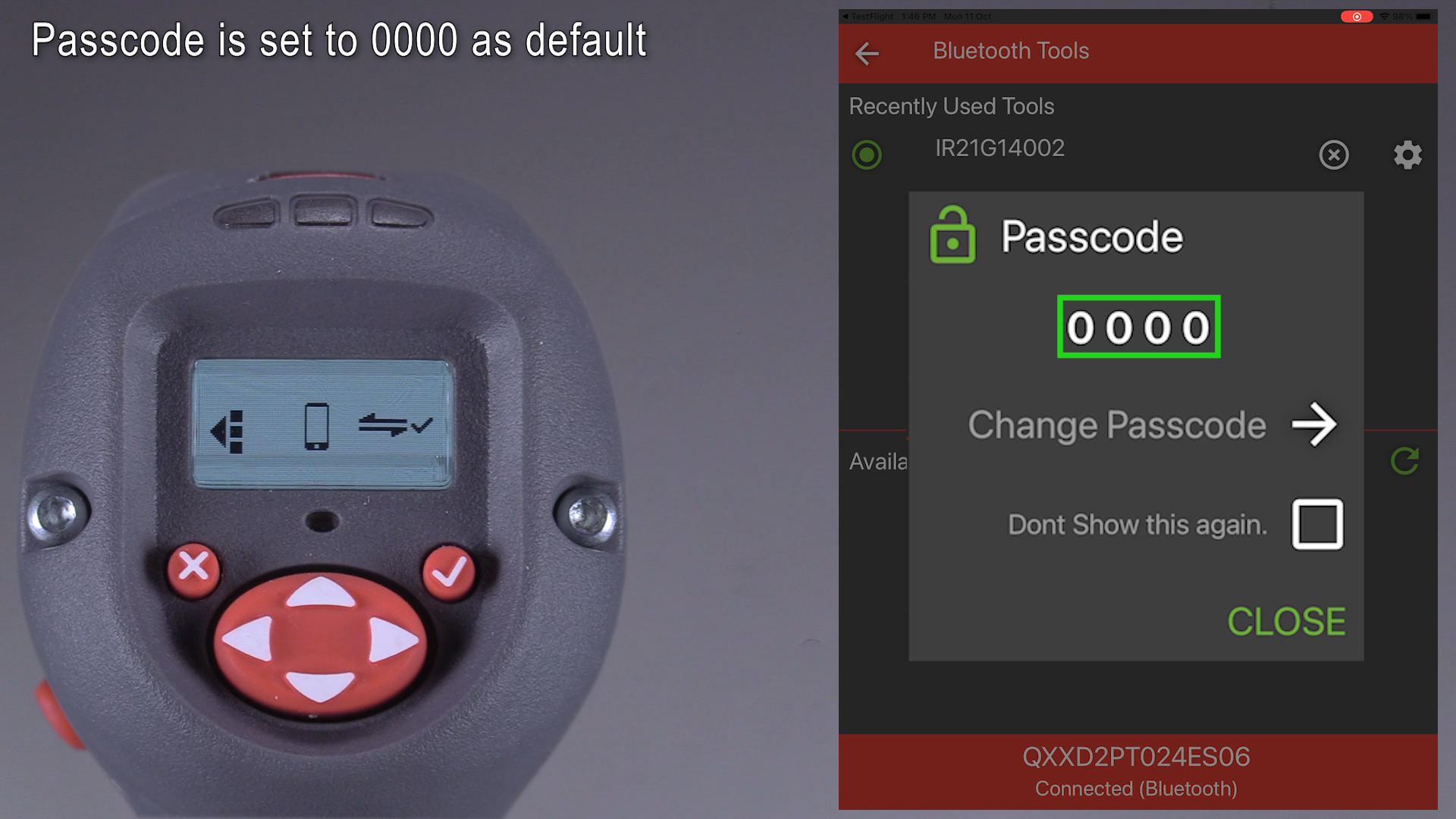 Its Passcode is set to 0000 as default.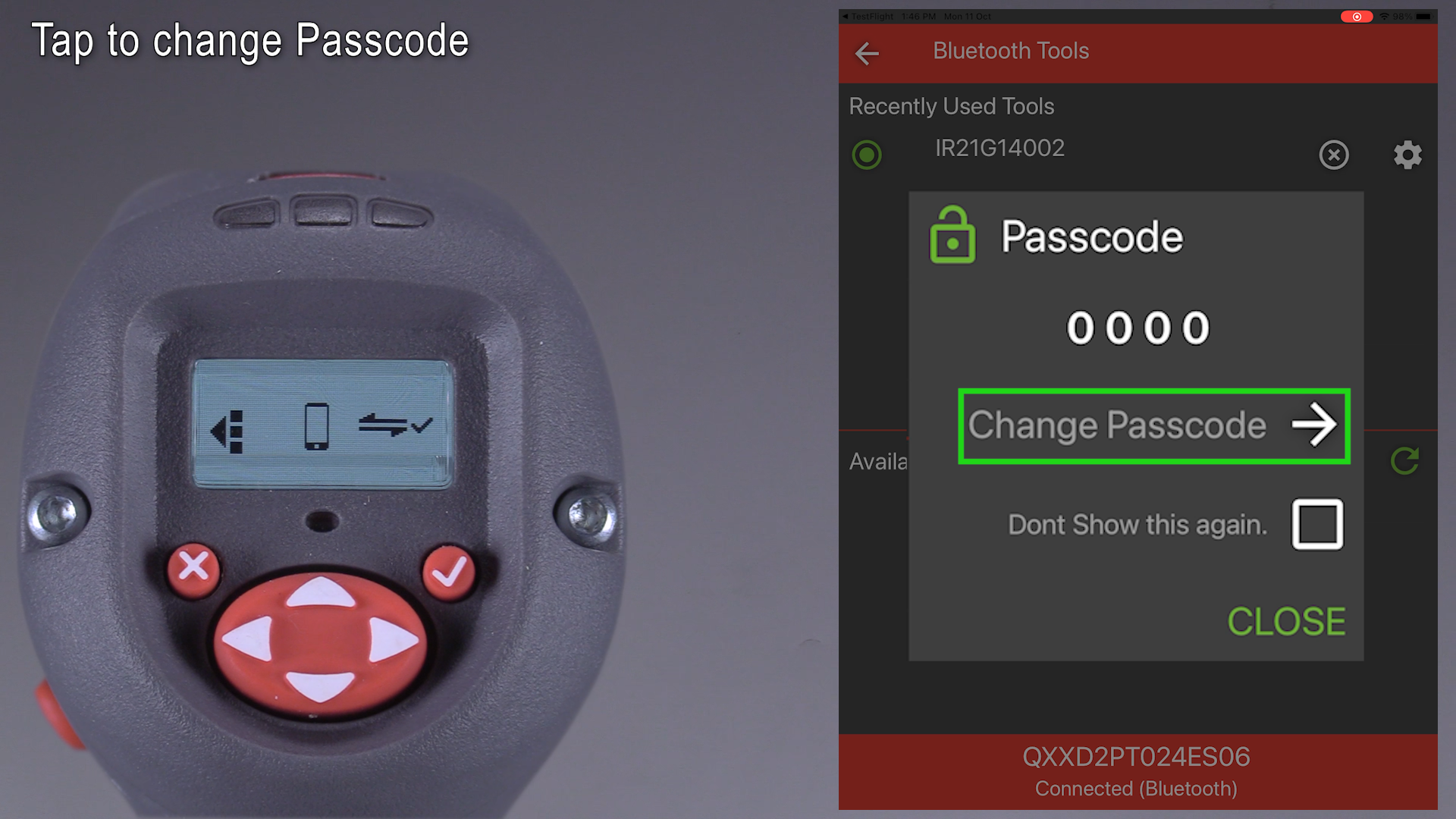 To change the passcode tap "Change Passcode"
or
Place a check in the "Don't show this again" to leave the passcode as is.
Anytime the tool is powered up from then on the user can simply run the tool and won't be asked for a passcode at anytime.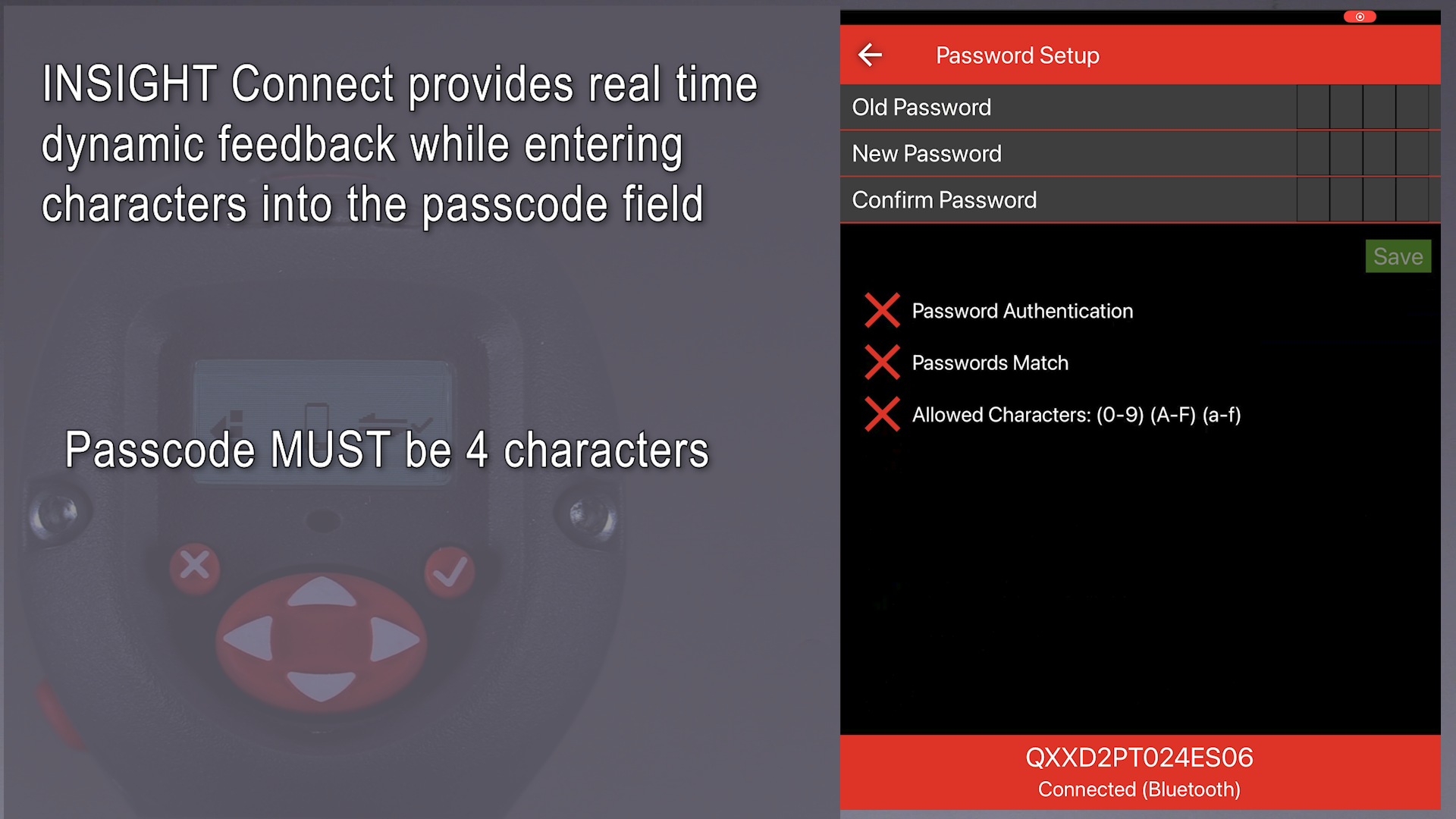 When "Change Passcode" is tapped it takes you to the Dynamic real time passcode authentication window. Every character tapped is compared to the correct response, instantly giving the user feedback if that character is correct or incorrect before moving on to enter the next character.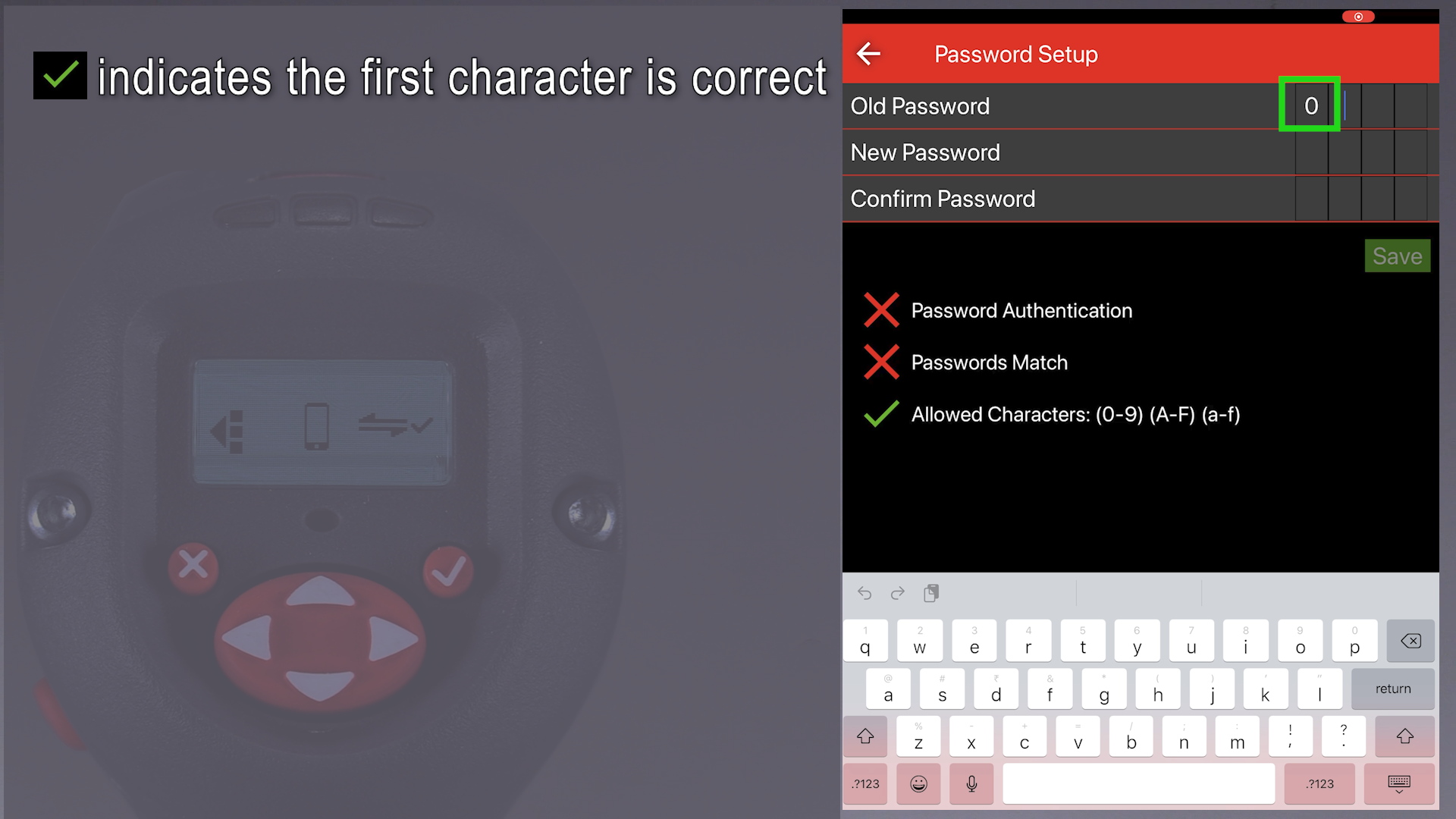 A Green checkmark indicates the current character is correct in the sequence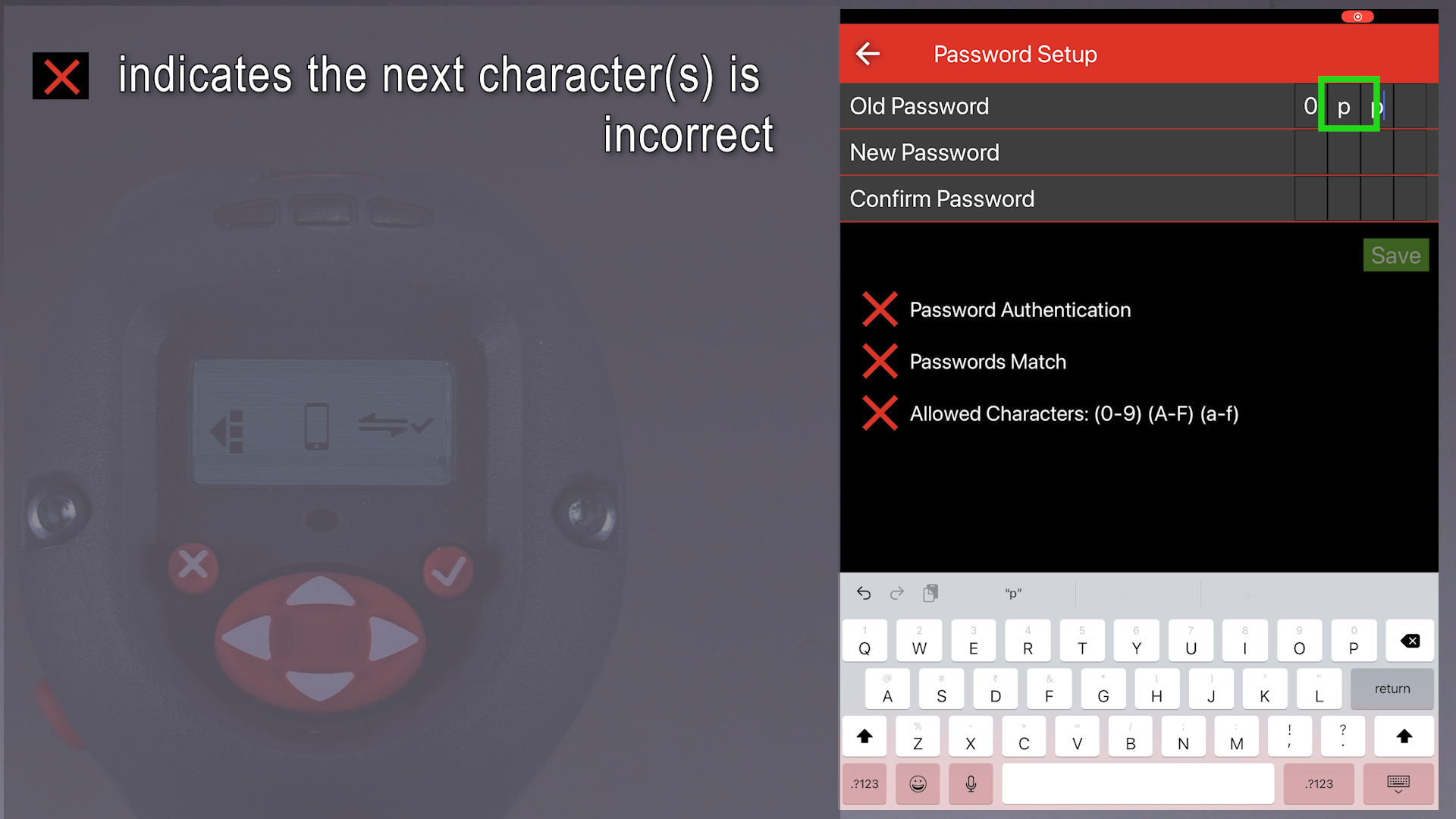 A red checkmark indicates that character in the sequence is incorrect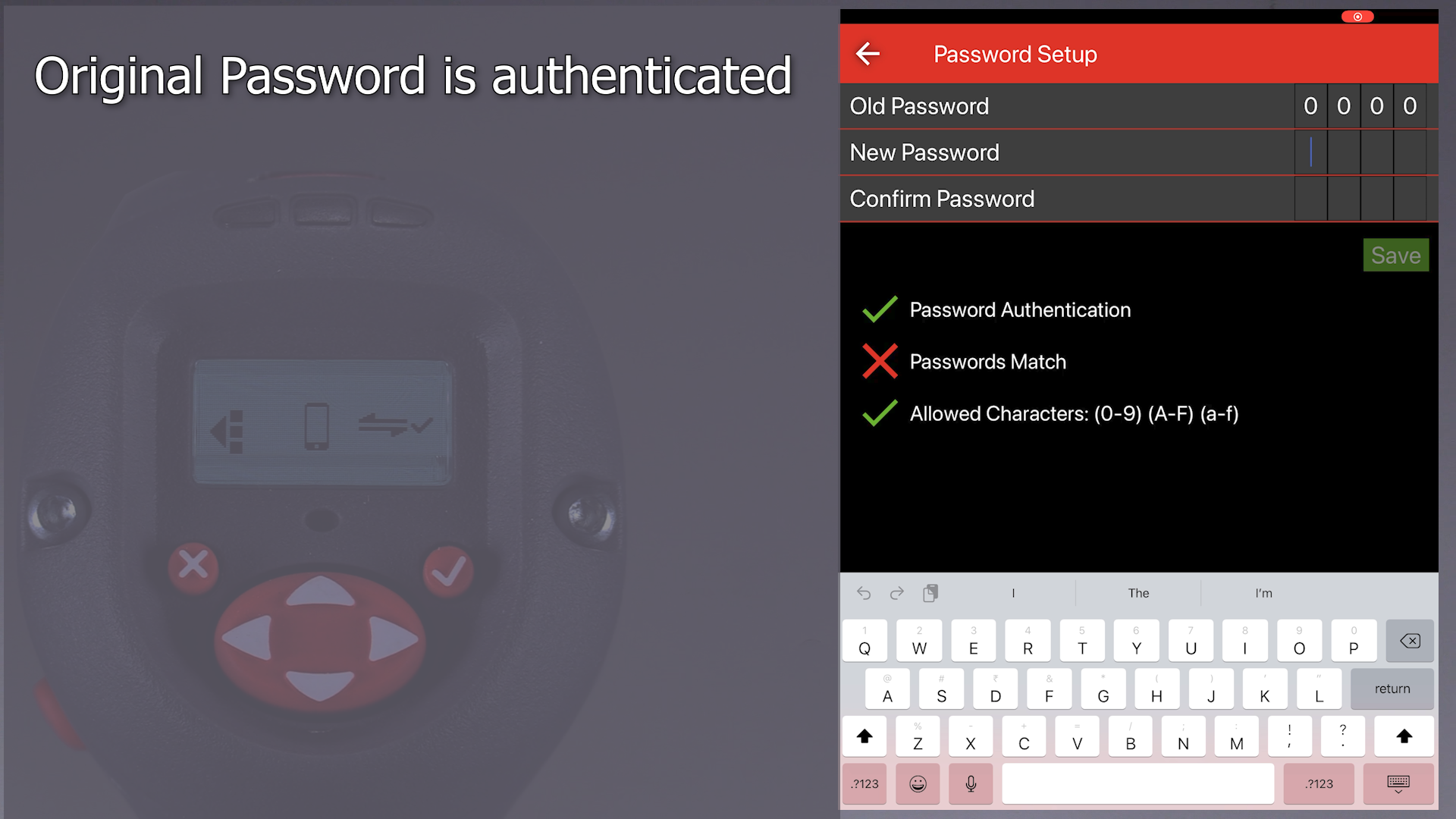 Double green checkmarks indicate the original passcode has been authenticated.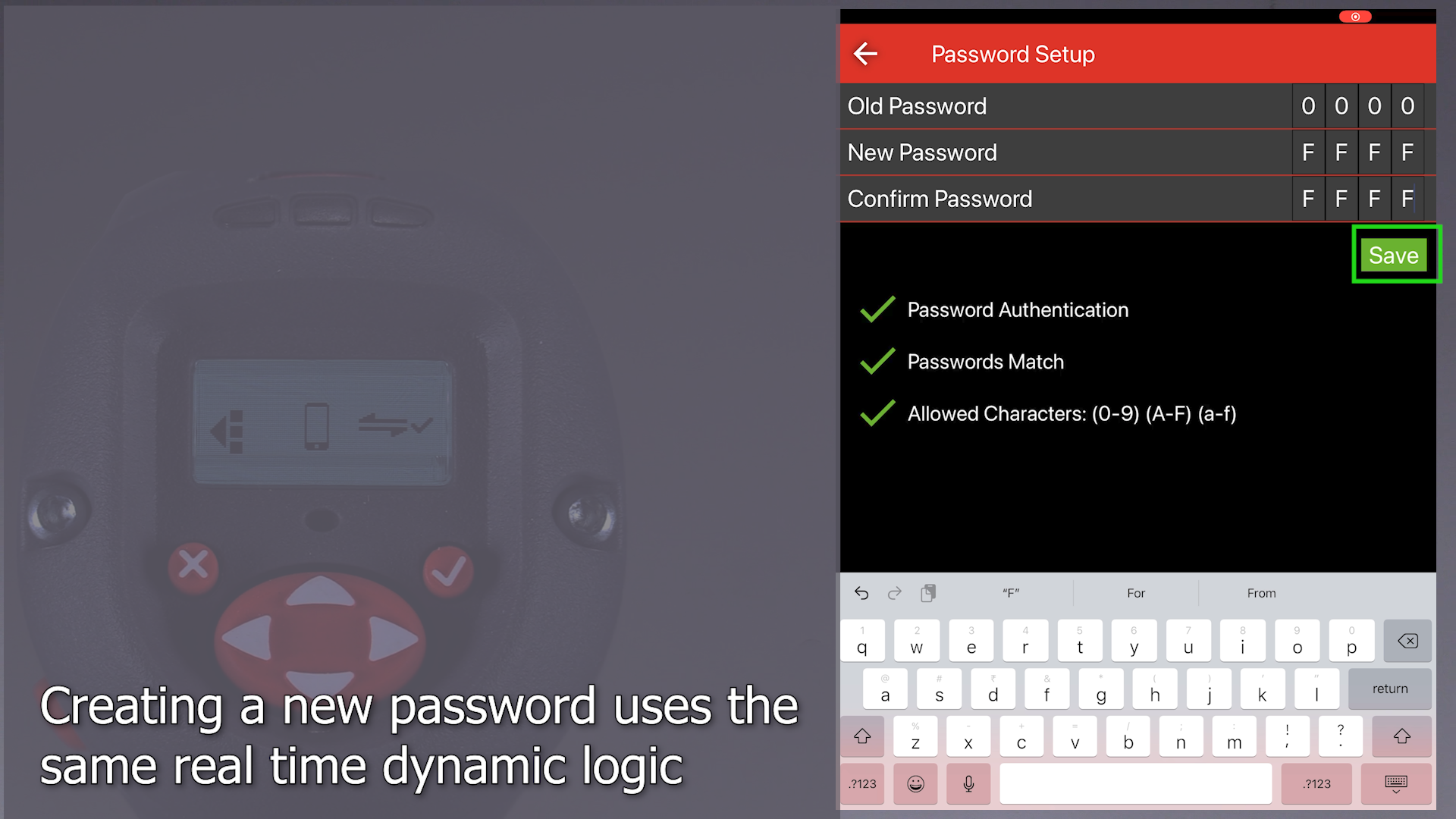 Creating a new passcode has the same dynamic real time feed back.
3 green checkmarks indicate the changing of the passcode was successful.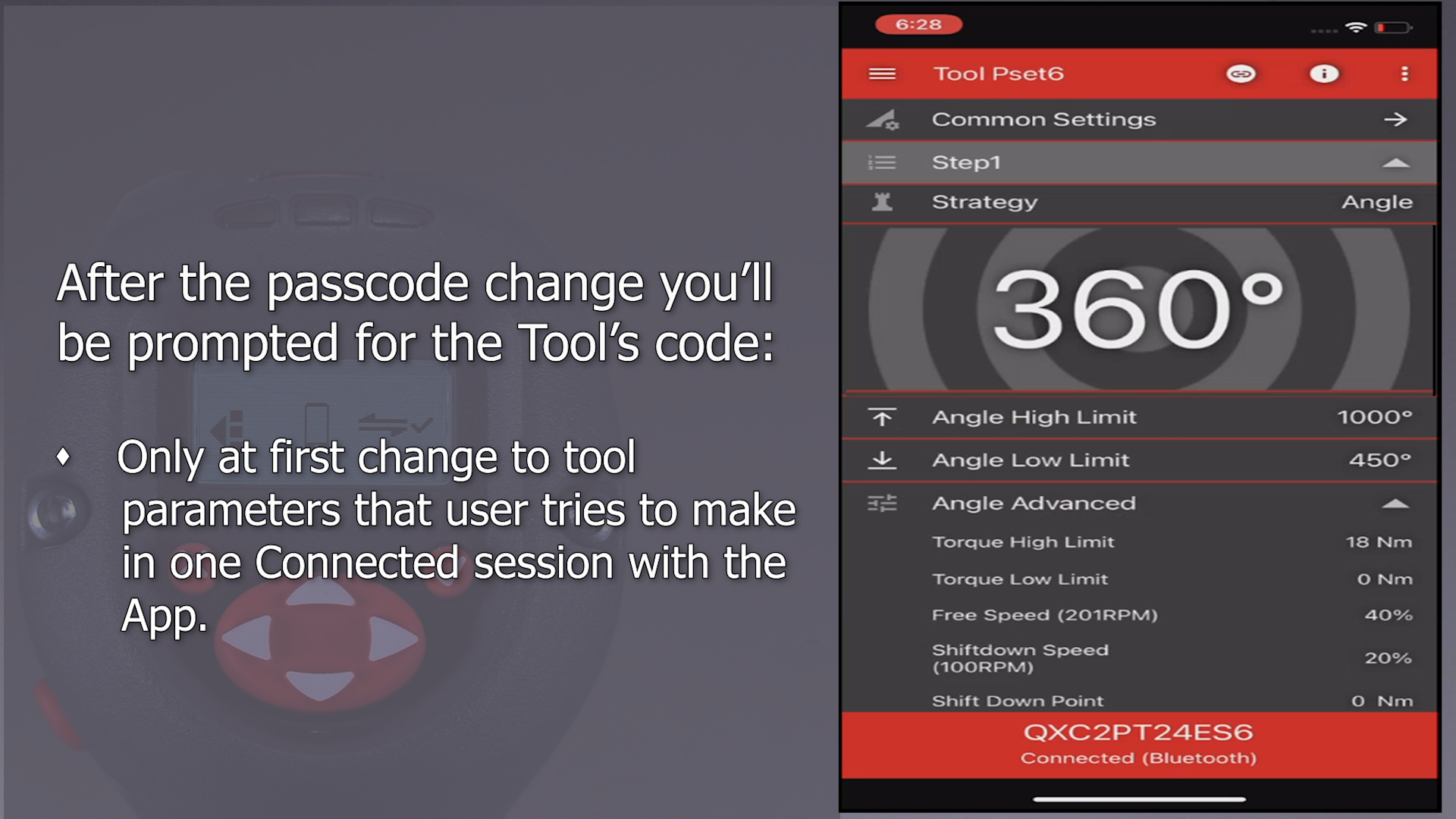 After the passcode change the user will be prompted for Tools passcode only at first change to tool parameters of the tool during one Connected session with the App.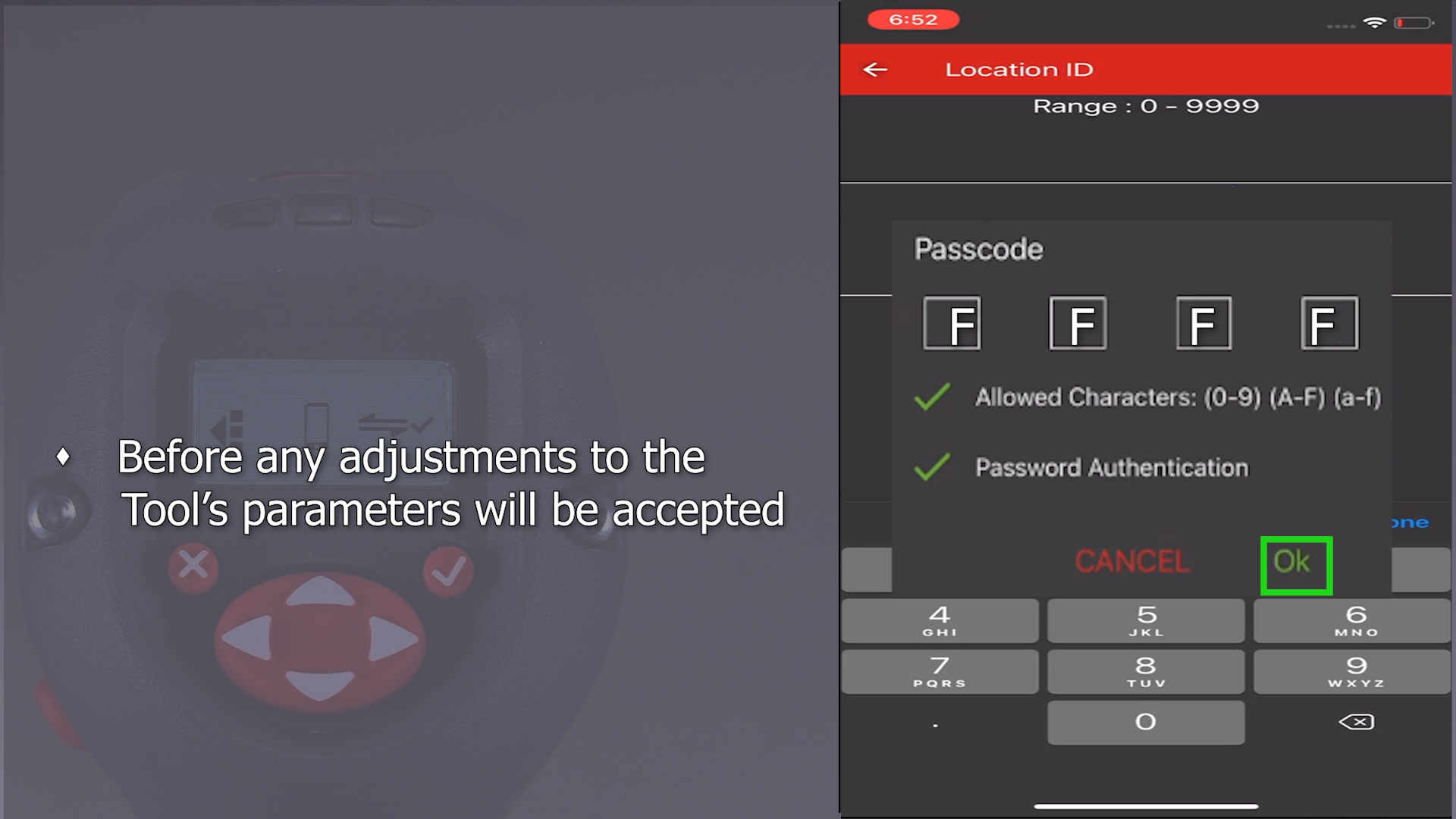 Inputting the new passcode is dynamically real time feedback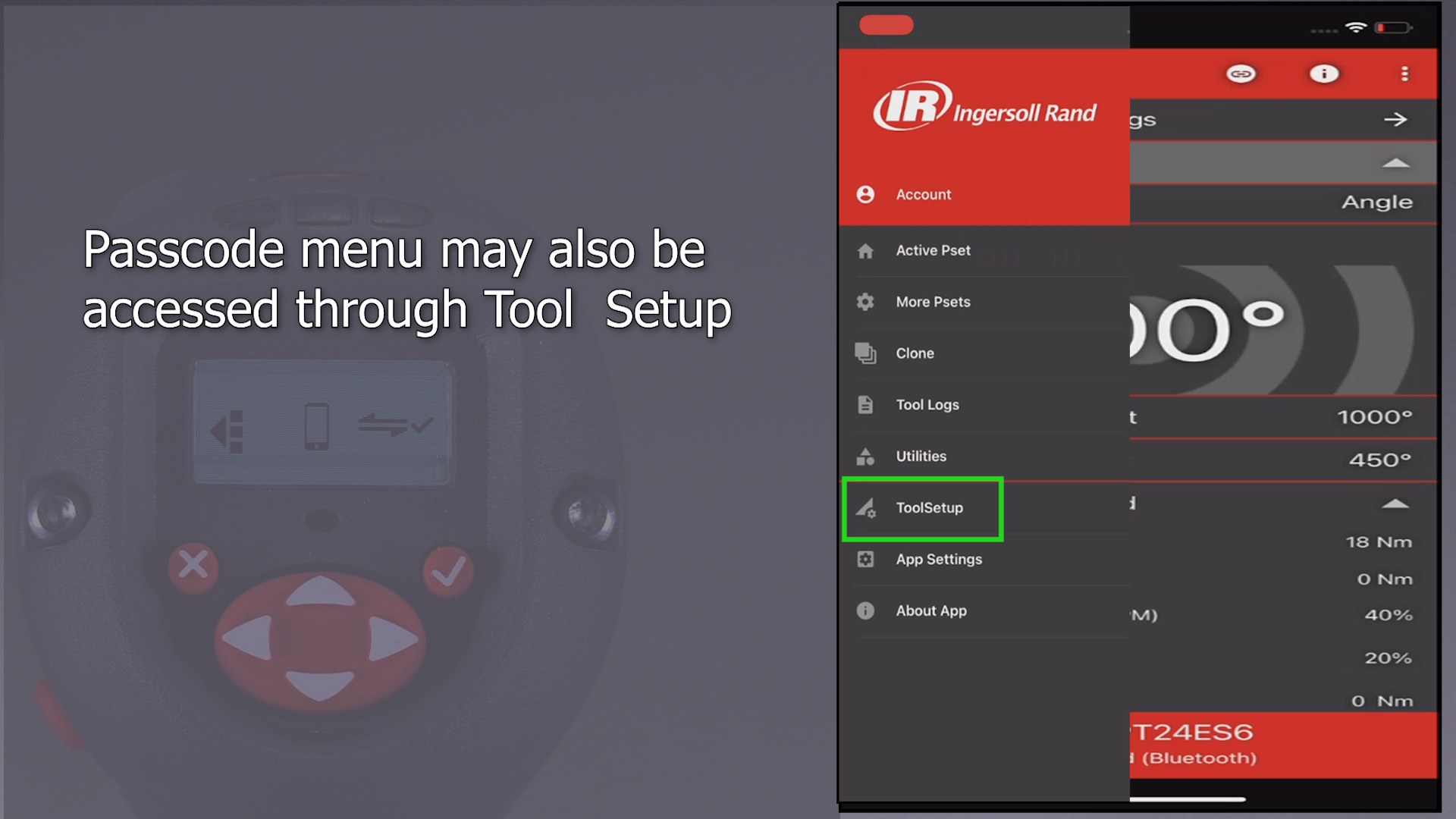 When the user wants to change the passcode at a future date, its menu can be found in the Toolsetup menu.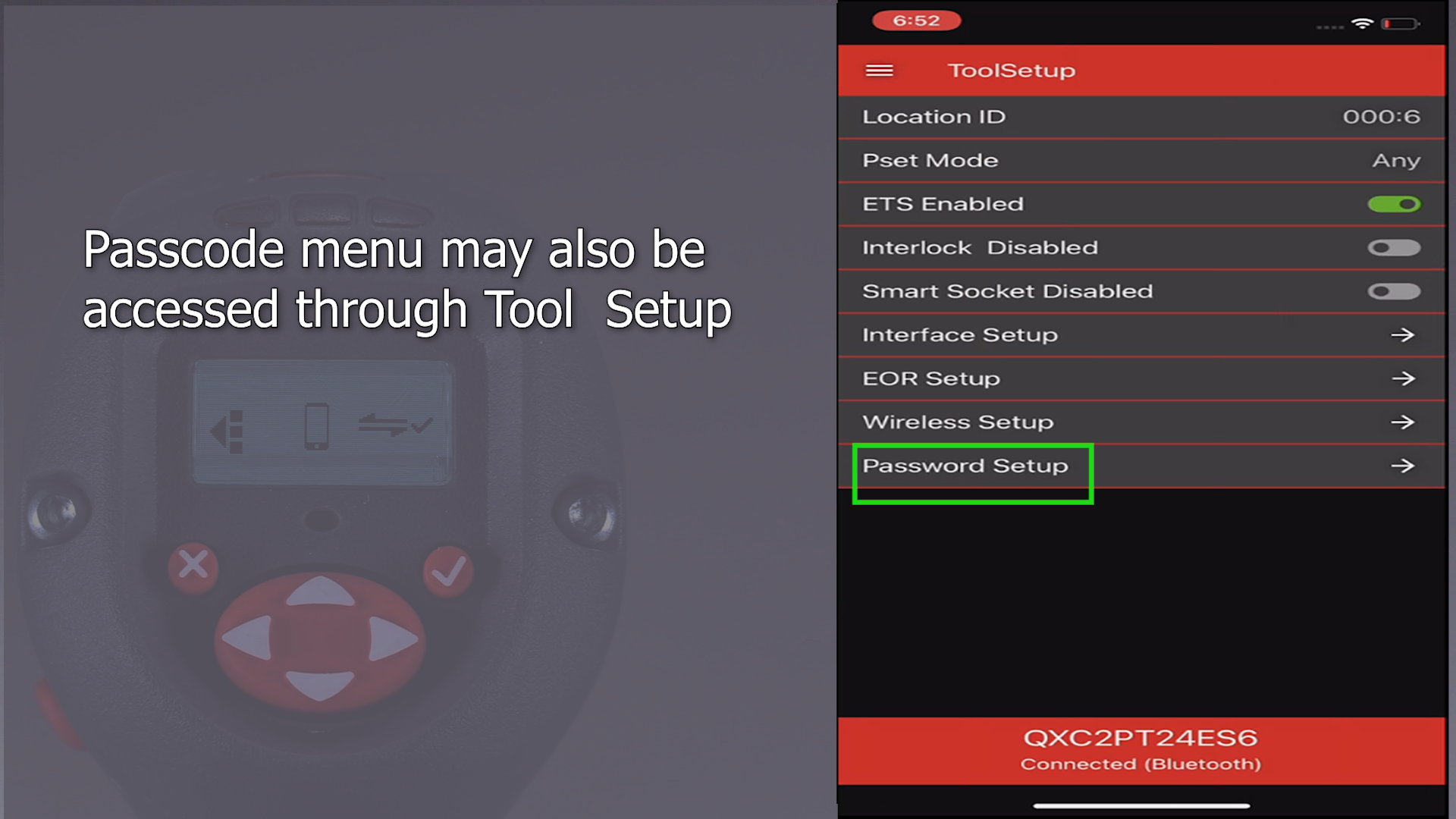 Tap Password Setup to access the same passcode menu as before.
Return the passcode back to 0000 to keep the tool unlocked at anytime.