Product Description and Features: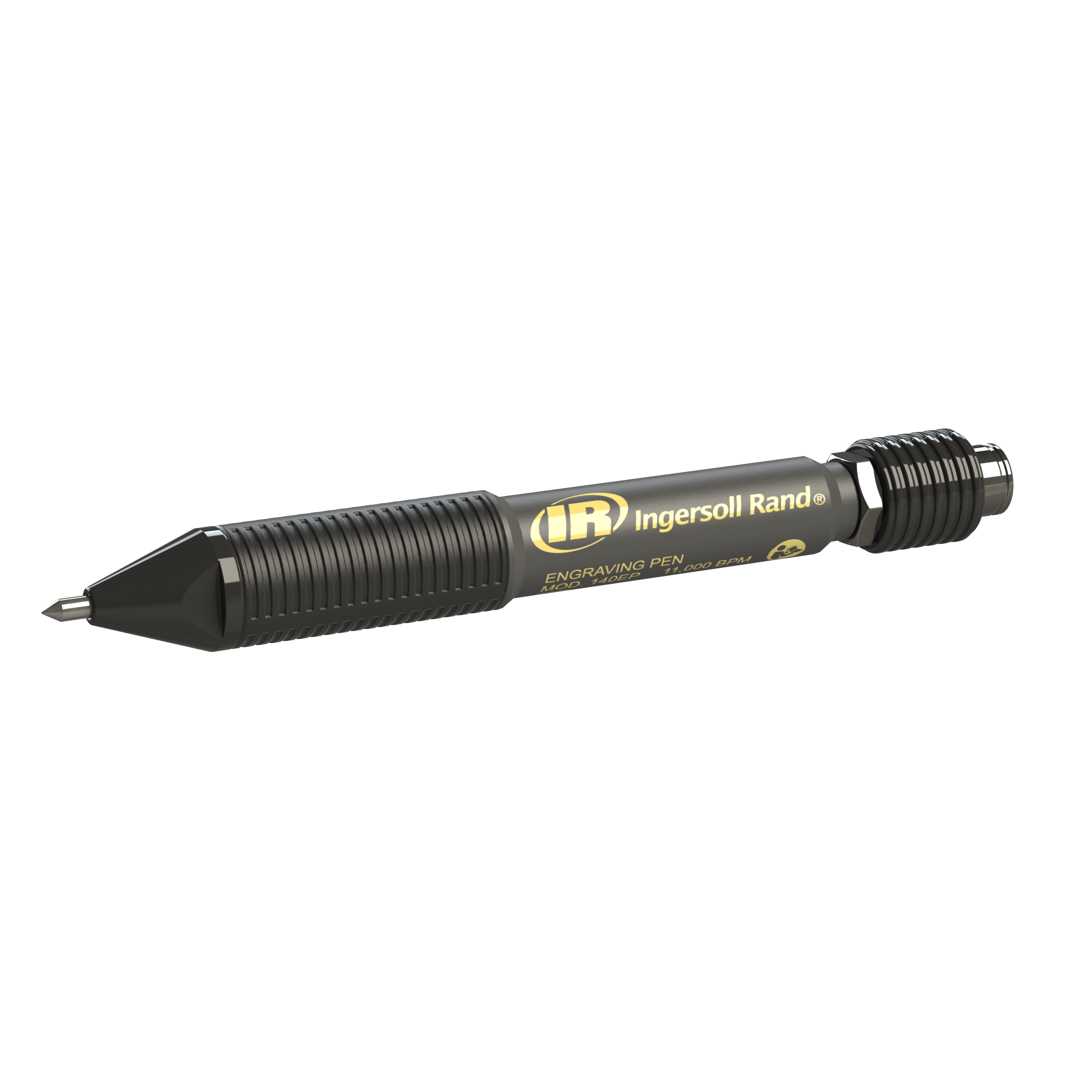 When it's time to make a lasting mark without breaking the bank, Ingersoll Rand's easy-to-use 140EP Engraving Pen is the time-saving tool you've been looking for. It's been ergonomically designed for top-notch precision on any surface–from alloys to brittle ceramics and everything in between. In fact, its ability to engrave even the hardest materials makes it one of the most efficient and reliable tools in your arsenal. And, because comfort is king, the 140EP comes equipped with a soft rubber grip and slender body design, making it ideal for extended use. Click here to see additional details on the specs, images, and availability.
Key Features and Benefits: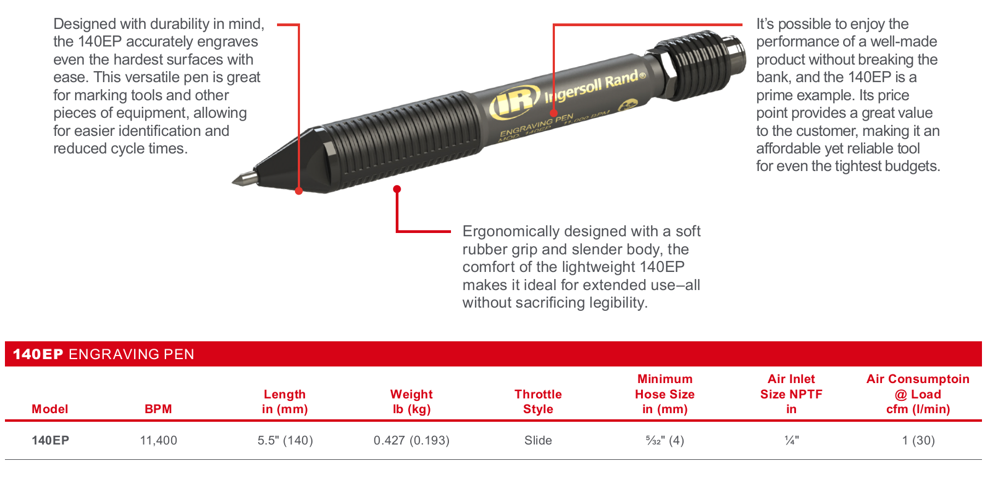 Installation and Maintenance:
Prior to first use, ensure you have a 1/8" NPT fitting and 3/16" min. hose size. In addition, the tool requires 90 PSI and 1.5 CFM from your compressor. Additional product installation and information details can be found here.
The tool requires 4 cc of our #10 oil through the air inlet prior to each use. Please see below for full maintenance instructions.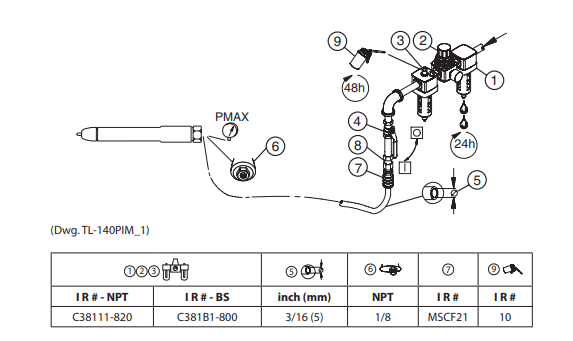 Warranty:
Warranty: Use our normal process.   
One-year Limited Warranty Coverage – Policy Statement
Managed Warranty Service – If non servicing dealers wish to have a customer tool repaired, submit a repair request to our Managed Warranty Service:  Simple, Fast Repair. 
Warranty Claims management:  Reimbursement for warranty labor, parts, completes. 
Service Centers/Distributors with Tavant logins:  File a claim in the Warranty Management System (Tavant) for reimbursement.  Part return will be managed through the system. 
Distributors without Tavant logins (defective returns):  Use the link below to request reimbursement for defective products. 
Manuals
Parts Manual: 140EP Series Parts Manual (pdf)
Product Information: 140EP Series Product lnformation (pdf)
Problem Reporting:
Technical, Warranty and Quality Support 
Submit a Request – for general Technical or Warranty support 
Report a Quality Issue - directly to our Technical Services Team. 
Email:  irtoolhelp@irco.com 
Phone:  800-483-4981